Justin Timberlake will be heating up the charts again this autumn. Three years after he released The 20/20 Experience collections, the SexyBack singer confirms he is currently recording his fifth solo album and is working with some of the biggest names in pop.
Inspired to record again while executive producing the upcoming animated movie Trolls' soundtrack, Timberlake, 35, is taking his time with his next album. In an interview with BBC Radio 1Xtra, the US singer revealed: "I started working on this movie prior to [the album]. But then working on the music for this movie just got me really excited about being back in the studio again.
"Having a new family member, having a son, I just wanted to be in that experience. As the [soundtrack] was happening, I just wanted to stay in the studio because you just get the creativity going again. I don't know exactly yet what it's going to be as we've just started but I like it a lot."
After a seven-year hiatus from music, Timberlake stormed back to the charts with his third album The 20/20 Experience in March 2013 – releasing the second instalment later that year. Both albums reached number one worldwide and collectively have sold more than seven million copies. The singer excited fans on 6 May when he premiered new single Can't Stop The Feeling, featured on the Trolls soundtrack.
Does Timberlake still have the magic to create chart-topping hits? Let's hope so! In celebration of his good news, IBTimes UK rounds up all we know about the singer's forthcoming album.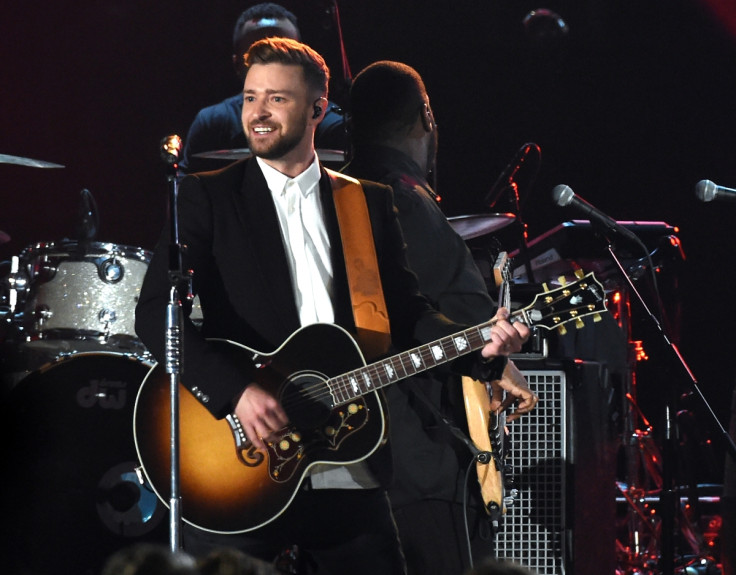 Release date
Timberlake is set to release the Trolls soundtrack in September but his solo album should drop in 2017. Joe Riccitelli, executive vice president of RCA Records, told Billboard: "Sometime early next year, more than likely. He's just really working on it now. When he's ready, he's ready. Justin does what he does, when he wants to do it."
The singer himself added to 1Xtra: "I think it's one of those things that's just a feeling like you know it's done when it's done."
Collaborations
The TKO singer has managed to land some pretty exciting collaborations. Of course, Timberlake will be reuniting with his longtime producer Timbaland to create some hits as well as Pharrell Williams. He also in talks to record with r'n'b star The Weeknd, confirming: "Abel and I have been talking about doing a collab soon...maybe for his [album]."
The sound
While Timberlake will always remain true to his love of r'n'b and pop, the singer may venture into new yet familiar territory with his fifth album. Revealing his plans to incorporate blues and country into the record, Timberlake explained to Carson Daly on 97.1 AMP Radio's Morning Show: "I think where I grew up in America has a lot of influence. Growing up in Tennessee – very central of the country – Memphis is known as the birthplace of rock 'n' roll, but also the home of the blues, but Nashville's right down the street so there's a lot of country music."
Listen to Justin Timberlake's new single Can't Stop The Feeling: