Azealia Banks defends Zayn Malik 'racial' slurs as Born & Bred Festival drops her from line-up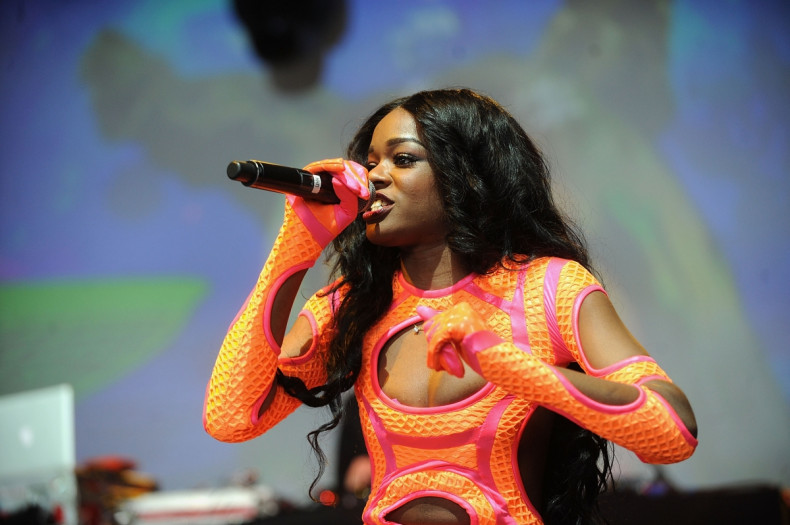 Azealia Banks has issued a statement regarding her alleged racial and homophobic slurs against former One Direction singer Zayn Malik. The 212 rapper explains why she launched a Twitter attack against the British singer while also addressing her offensive comments towards young Disney actress Skai Jackson.
After Malik, 23, premiered the music video for his new single Like I Would, Banks, 24, accused the r'n'b singer of plagiarising her work. Many of the rapper's comments appeared to contain both racial and homophobic insults but despite causing offence, Banks is standing by her words.
Defending her remarks, Banks tweeted: "I said what I said to Zayn because I was angry. He felt as if he was too good to acknowledge me yet not to copy my creativity. I had to remind him that were [sic] both in the same boat in this industry and people of color. By reminding him that no matter what you may think of yourself the other world still sees you as 'other'."
Following her initial verbal attack on Malik, 14-year-old TV star Skai Jackson stepped in to defend the singer but this caused Banks to take a swipe at the youngster. "And you need to grow some hips and start ur menses. stay in a child's place. LOL, says the Disney Channel Reject. ... You know they don't like girls your color. Enjoy while it lasts. Ur mom's been pimping you out to disney since you were a lil girl. lets see what you end up like at 21. Bye."
Justifying the comments against Jackson, Banks tweeted: "I wanted to tell her mother that she's doing the most to try and force this young girl out into the world by letter her wear "weaves" and take "sexy" Insta pics and that her daughter was probably going to end up a thot.
Watch Zayn Malik's Like I Would music video:
"The time should be spent trying to hone in on your daughters artistic skills rather than try and force this over sexualised image of a little girl onto the public. Furthermore. Skai Jackson hasn't even entered the real world yet, where real black women get vilified for being just that... And I felt that since she's a child she had no place in that argument."
Banks had been scheduled to perform at the Born & Bred Festival in Hackney, London from 4 to 5 June. However, organisers confirmed they had dropped her from the line-up stating that the event "is a celebration of rave culture and has been created for EVERYONE. We celebrate inclusivity and equality".