Justin Timberlake on Woody Allen's child abuse allegations: 'I don't really dive into that stuff'
Can't Stop The Feeling hitmaker to star in new Allen movie alongside Kate Winslet.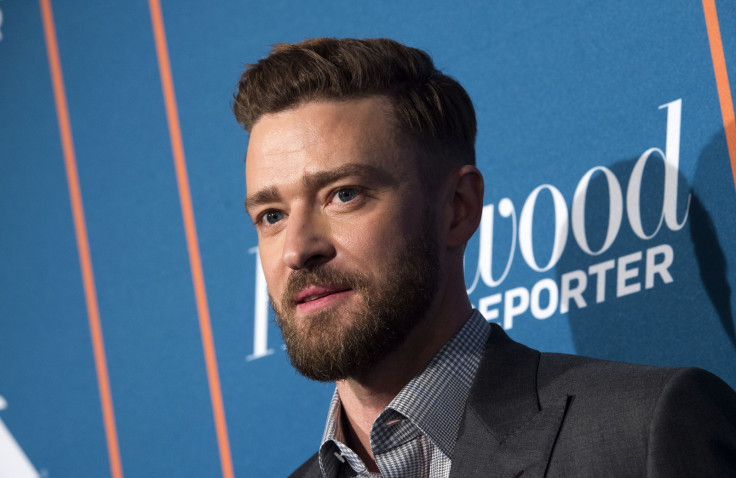 Justin Timberlake refuses to allow the child abuse allegations against Woody Allen affect his professional commitments. The Can't Stop The Feeling hitmaker, who is to star in one of the director's forthcoming movies alongside Kate Winslet, admits that having the opportunity to work with the esteemed filmmaker was beyond his wildest dreams.
Like the majority of Allen's productions, details on his forthcoming project starring Timberlake, Winslet, Juno Temple and Jim Belushi are being kept under wraps. However, it is rumoured to be a period drama set in 1950s New York with Timberlake, 36, playing a character named Mickey Rubin.
Addressing his latest movie role, the Mirror singer told The Hollywood Reporter: "I can't really say that doing a Woody Allen movie was ever on my bucket list, because I never even thought that doing a Woody Allen movie might be a possibility."
Over the years, actors ranging from Scarlett Johansson to Anthony Hopkins, have ignored the controversies in Allen's personal life. The 81-year-old movie-maker was accused of abusing his adopted daughter Dylan Farrow during her childhood while his marriage to Soon Yi-Previn, the adopted daughter of his former girlfriend Mia Farrow, has also been subjected to criticism. Allen has strenuously denied the allegations in the past.
Timberlake is just the latest in a long line of Hollywood stars who have not allowed to allegations to influence their decision to work with the director. When pressed about the "moral complications" of appearing in an Allen movie, Timberlake said: "I chose to not get into it – I really don't dive into any of that stuff with anybody."
Since the early 2000s, Timberlake has starred in an array of films including: Shrek The Third, The Social Network, Friends With Benefits, Bad Teacher and Trolls. It was only after splitting from N*SYNC in 2002 that Timberlake was able to pursue his true passions.
Explaining his decision to leave the best-selling boy band behind, Timberlake said: "We were on a stadium tour, and I just felt like the whole thing was too big. It started as a fun snowball fight that was becoming an avalanche. And, also, I was growing out of it. I felt like I cared more about the music than some of the other people in the group. And I felt like I had other music I wanted to make and that I needed to follow my heart."
Timberlake is believed to have wrapped up filming on the Woody Allen movie in November 2016 but a release date and title are yet to be announced.
© Copyright IBTimes 2023. All rights reserved.