Woody Allen has dismissed a scathing essay written by his estranged journalist son, Ronan Farrow, who blasted the comedian film director as a "predator" who sexually molested Farrow's sister.
"My comment is that I've said everything that I have to say about that whole silly situation in The New York Times," said Allen, 80, referring to accusations in the newspaper in 2014 by his adoptive daughter with Mia Farrow, Dylan, that he had sexually molested her as a child.
Allen made his comments following Farrow's searing piece in the Hollywood Reporter comparing his father's situation to comedian Bill Cosby, who escaped criticism for decades even though he was repeatedly accused of being a sex molester.
During a lunch at the Cannes Film Festival following the release of his latest critically acclaimed film, Cafe Society, Allen revealed that he hadn't even read Farrow's article. But after Farrow's essay appeared journalists from the Hollywood Reporter were barred from covering Allen's lunch, Fortune reported.
"I never read anything about me," Allen said, according to the New York Times. "I have so moved on that I never think about it. I work, I do my movies and hope that people like them. It's worked for me. I've been very productive over the years by not thinking about myself."
Things got a bit more awkward for Allen at Cannes, when a French comedian made an odd rape joke when he introduced Allen's film earlier on. Master of ceremonies, Laurent Lafitte, shocked the audience as he introduced Allen, saying: "It's very nice that you've been shooting so many movies in Europe, even if you are not being convicted for rape in the US." He was apparently making a reference to to Polish film director Roman Polanski, who fled the US in 1978 after he admitted to having sex with a 13-year-old girl.
When a reporter asked Allen about the joke he responded: "It would take a lot to offend me. I am completely in favor of comedians making any jokes they want."
But American actress Blake Lively, who stars in Cafe Society, took offence, saying: "I think any jokes about rape, homophobia or Hitler is not a joke."
Allen's reputation took a hit the day the film premiered when Farrow's essay appeared in the Hollywood Reporter. Farrow again attacked Allen as he has in the past and expressed support for his sister, who has accused Allen of "grooming" her for abuse and sexually assaulting her when she was 7.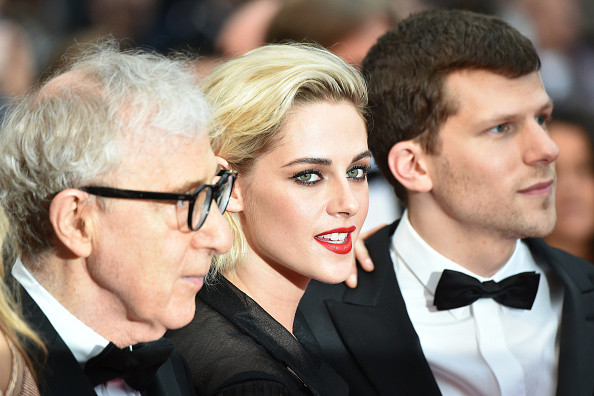 Farrow called the litany of defences by Allen and his high-powered publicists a "self-perpetuating spin machine." Dylan's letter accusing her father of abuse was printed in the New York Times, which then provided twice the space to Allen to defend himself, Farrow noted.
"It was a stark reminder of how differently our press treats vulnerable accusers and powerful men who stand accused," he wrote.
"I believe my sister," noted Farrow. "This was always true as a brother who trusted her, and, even at 5 years old, was troubled by our father's strange behaviour around her." He pointed out that Allen lost custody of Dylan because a court found Allen's behaviour "grossly inappropriate" and stressed that "measures must be taken to protect" Dylan.
Allen was never convicted of sexually assaulting Dylan, but that doesn't let the media off the hook, Farrow argued.
"My mother and the prosecutor decided not to subject my sister to more years of mayhem," Farrow wrote. "In a rare step, the prosecutor announced publicly that he had "probable cause" to prosecute Allen, and attributed the decision not to do so to 'the fragility of the child victim.'"
The lack of a conviction "is not an excuse for the press to silence victims, to never interrogate allegations," Farrow noted. "Indeed, it makes our role more important when the legal system so often fails the vulnerable as they face off against the powerful."