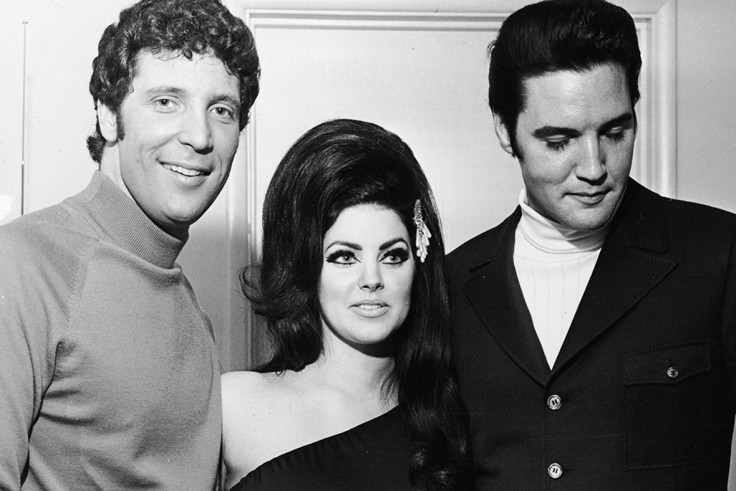 Sir Tom Jones appears to have another special lady in his life. The Voice UK judge is reportedly dating actress Priscilla Presley, almost a year after the death of his beloved wife Lady Melinda Rose Woodward. Jones, 76, and Presley, 71, have been close friends for several years but fuelled romance rumours when they were pictured together in January enjoying a dinner date at Craig's restaurant in Los Angeles.
Now coyly addressing the speculation, the It's Not Unusual singer told The Sun: "We have been friends for a long time. She's a lovely lady. We do enjoy our nights out together." A publicist for the Sex Bomb hitmaker added: "Priscilla Presley and Tom have known each other for many, many years."
Although Jones did not confirm their relationship, a source says the American actress has provided support for the Welsh singer as he continues to grieve the loss of his wife.
The insider told the publication: "Tom has had a difficult year with Linda's death and Priscilla has been an amazing support. Tom and Priscilla are courting. There is a spark between them but they are taking it slowly. It really is early days but they get on so well."
Presley married late rock'n'roll legend Elvis Presley in 1967 but they divorced in 1973. The former couple are parents to daughter Lisa Marie Presley while the Dallas actress has a son, Navarone Garibaldi, from another relationship. Jones was married to Woodward, known as Linda, for 59 years until her death in April 2016 after a battle with cancer.
Who is Priscilla Presley?
Presley was married to legendary late singer Elvis Presley for six years between 1967 and 1973. The couple divorced and were parents to daughter Lisa Marie Presley.
The actress has appeared in a number of high-profile TV shows and movies including Dallas, Melrose Place and the Naked Gun franchise. Presley also competed in the 2008 season of Dancing With The Stars.
Presley is also mother to son Navarone Garibaldi from her relationship with Marco Garibaldi.
In October, the iconic musician revealed how he had found solace in music since Linda's death, telling The Sun: "I've got back on the stage. That first step was a big one. Now I realise music is saving my life. When my wife passed away I didn't know if I would be able to sing again. It was devastating. The busier I am, the better I feel. Thank God, I've a chance to come back and prove I really belong on this show."