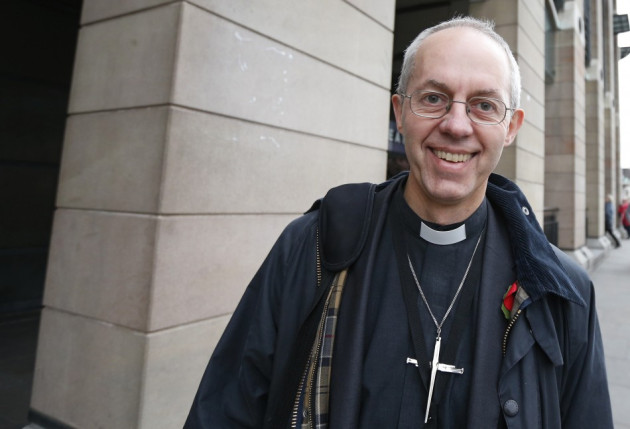 Allegations of suspicious betting threaten to overshadow the announcement of the new archbishop of Canterbury tomorrow.
Justin Welby, the bishop of Durham and a former oil trader, is favourite to be appointed in succession to Dr Rowan Williams.
The Evening Standard reports that bookmakers Ladbrokes and William Hill have stopped taking bets on Williams' successor, after a flood of late bets were placed on Bishop Welby.
However there is no suggestion that rules have been broken.
According to William Hill, the nature of the appointment process, which involves the Queen, the Prime Minister and a panel of selectors known as The Crown Nominations Commission, could have resulted in a leak to the public.
A William Hill spokesman told the Evening Standard: "It's not unexpected we're paying out on this one. When it's something chosen by a panel you can be certain there'll come a point when someone knows more than you do."
The post was the source of controversy during the tenure of Dr Williams. He grappled with the issue of gay bishops and how to maintain unity with branches of the congregation in Africa. He warned that his successor will need a "newspaper in one hand, and a Bible in the other.'
Speaking in Auckland, Williams said: "You have to be cross-referencing all the time and saying: 'How does the vision of humanity and community in the Bible map onto these issues of poverty, privation, violence and conflict?' And you have to use what you read in the newspaper to prompt and direct the questions that you put to the Bible: 'Where is this going to help me?'"