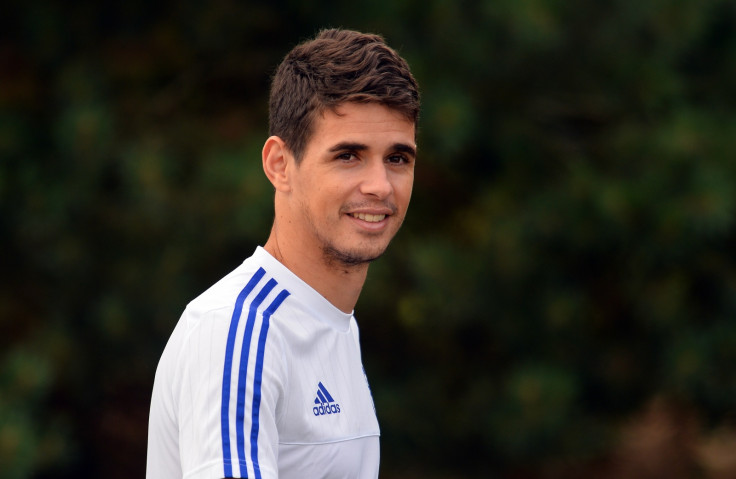 Chelsea midfielder Oscar's future in the Premier League appears guaranteed after Juventus ruled out a bid for the Brazil international during the remaining weeks of the transfer window. Juve boss Massimiliano Allegri had confirmed his interest in signing the 23 year old this summer after the departure of Carlos Tevez following their Champions League final defeat against Barcelona on June 6 2015.
But managing director Giuseppe Marotta says Juve will not be launching a bid for the Chelsea playmaker, such is the club's inferior profile on the continent. "We are looking for a midfielder to add to our squad, though not necessarily a particular type of midfielder," he told Quotidiano Sportivo, according to Goal.com. "They will join an eclectic group of midfielders that include Paul Pogba, Claudio Marchisio, Sami Khedira and Roberto Pereyra. Paulo Dybala can play in attacking midfield, too. "Isco and Oscar are both stellar players, but in the case of Juventus – unfortunately, for now – we will never be able to sign them."
Oscar made 26 Premier League starts for Chelsea last season but missed the final five games of the campaign due to injury, forcing him to sit out the Copa America. The ex-Internacional player is likely to play a key role in Chelsea's defence of their Premier League title, but has constantly faced questions over his future after seemingly falling out favour with Blues boss Jose Mourinho during the second half of the previous campaign.
Speaking in July to the London Evening Standard, Oscar denied any suggestion he was considering a move away from Stamford Bridge: "I know there has been a lot of talk about Juventus, but I am very, very happy at Chelsea. "Last year I signed a new contract and I want to stay a long time at Chelsea. I have never been unsettled by what was being said. I missed the end of last season but now I am over the injury and back to full fitness."