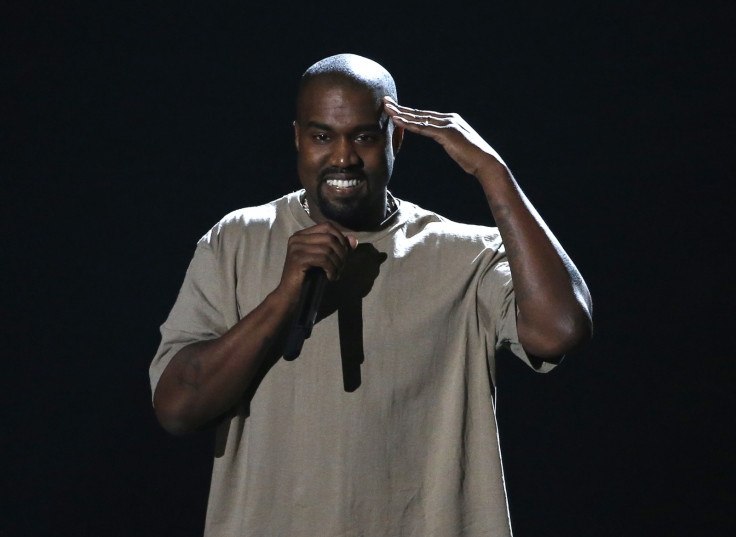 Kanye West's acceptance speech was one of the biggest talking points at the 2015 MTV Video Music Awards, which took place on Sunday (August 30 2015), and it looks like organisers of the annual event are keen to cash in on the controversy. TMZ has reported that MTV bosses want to enlist the rapper to host the event in 2016. According to the site, West was only supposed to talk for two minutes, but network producers were so enamoured by his remarks, and even his criticisms of MTV and awards shows in general, that they allowed him to talk for a full 12 minutes.
Taking to the stage to accept his Michael Jackson Vanguard Award for his achievements in music, Kim Kardashian's husband told the audience that he would be running for president in 2020.
"I don't know what I'm fitting to lose after this. It don't matter though because it ain't about me, it's about new ideas bro, people with ideas people who believe in truth. And yes, as you probably could've guessed by this moment, I have decided in 2020 to run for president."
Although the whole speech was entertaining, there was no way of knowing for sure whether he was being serious, since he'd said earlier that he had smoked marijuana before heading up on stage.
"Y'all might be thinking right now, 'I wonder did he smoke something before he came out here?' And the answer is yes, I rolled up a little something, I knocked the edge off," he told the audience.
But before he kicks off his campaign for the White House, West will have another task on his hands: outdoing Miley Cyrus as host.
The former child star pulled out all the stops for her gig by posting a naked selfie with the telling message "VMA ready" ahead of the show, plus multiple outfit changes and a not-so-subtle 'wardrobe malfunction' on live television.