Kanye West and Kim Kardashian have sent the Duke and Duchess of Cambridge's new-born son Prince George a baby gift fit for hip-hop royalty.
According to the Sun, the rapper and reality star, who welcomed their own daughter, North, in June, gave the future King of England trendy items from West's clothing line.
The gifts included mini versions of some of Kanye's favourite items, including hoodies and skinny jeans.
A source close to Kate Middleton and Prince William hinted that the Royal couple were still unsure if baby George would actually be wearing the snazzy items.
"It depends if the Cambridges want to dress him in it," the insider said.
Kardashian, who was expecting the same time as Kate, previously revealed she was keen to become friends with the 31-year-old royal.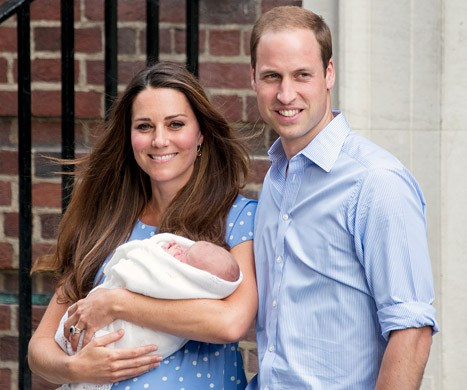 "We all love her, and would love to hang out with her. I'm going to call her up and ask her for lunch. She's amazing," she said.
She is not the only person who is a huge fan of the Duchess' style. West is said to have even encouraged his girlfriend to tone down her make-up to be more like the fashionable royal.
A source said: "Kanye urged Kim to tone down her make-up and style her hair in a more conservative style, like Kate."
Kate and William welcomed their little boy on 22 July. They have gone to her parent's home in Bucklebury, Berkshire, where they are expected to stay for the next few weeks.