Kanye West tells fans that he is $53m (£36m) in debt before Saturday Night Live performance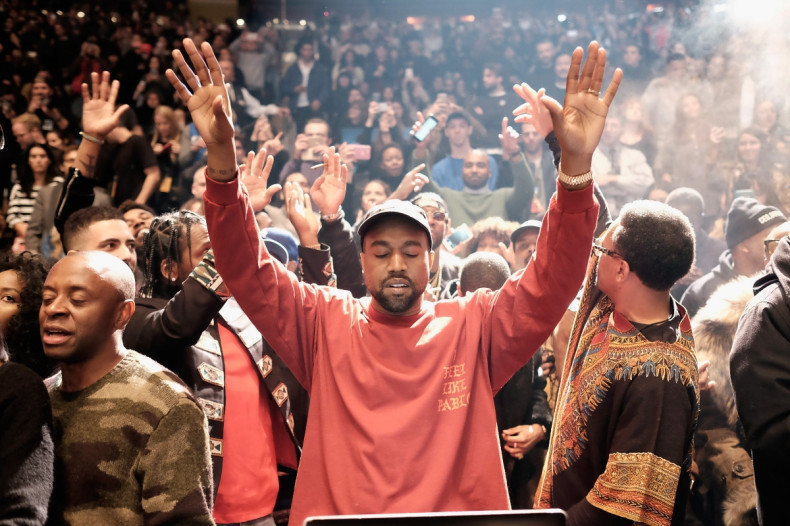 Rap superstar Kanye West has told his followers that he has amassed a whopping $53m (£36m) worth of debt. The outspoken hip-hop mogul has had an eventful past few days as he released his new album The Life Of Pablo after appearing on Saturday night live on 13 February.
The 38-year-old appeared on the Emmy award-winning comedy show as a musical guest and also took part in a sketch alongside comedian Kyle Mooney, who challenges the performer to a rap battle. The performance crowned a week where West, who has two children with wife Kim Kardashian, launched his new Yeezy Season 3 clothing line at the New York Fashion Week.
The husband of reality TV star Kim Kardashian tweeted before appearing on Saturday Night Live: ''Let's dance in the streets. I am consumed by my purpose to help the world. I write this to you my brothers while still 53 million dollars in personal debt... Please pray we overcome... This is my true heart..."
In the series of tweets West did not say how he had found himself is so much debt, but has said in the past that he lost $16m (£11m) in developing his Yeezy clothing line, which is now in its third season. "I was trying to play a sport that's a billionaire sport," he told showbiz and lifestyle website BET last year. "It's not a millionaire sport and I'm proud of the debt."
His new album is streaming exclusively on the music service Tidal after he premiered the album on Thursday 11 February at a Madison Square Garden listening party. Some of the lyrics caused uproar after he claimed that he made Taylor Swift famous and referred to her as a b***h. He famously interrupted her during an acceptance speech at the MTV Video Music Awards in 2009, causing an uproar.
Kanye also used the appearance at one of New York's most famous venues to tell the crowd about his new video game that he is launching called 'Only One: The Game', which is named after a song he co-wrote with Paul McCartney. The game features his dead mum, Donda, riding on the back of a winged white horse before she also sprouts wings and flies upwards through a sky of fluffy pink clouds.