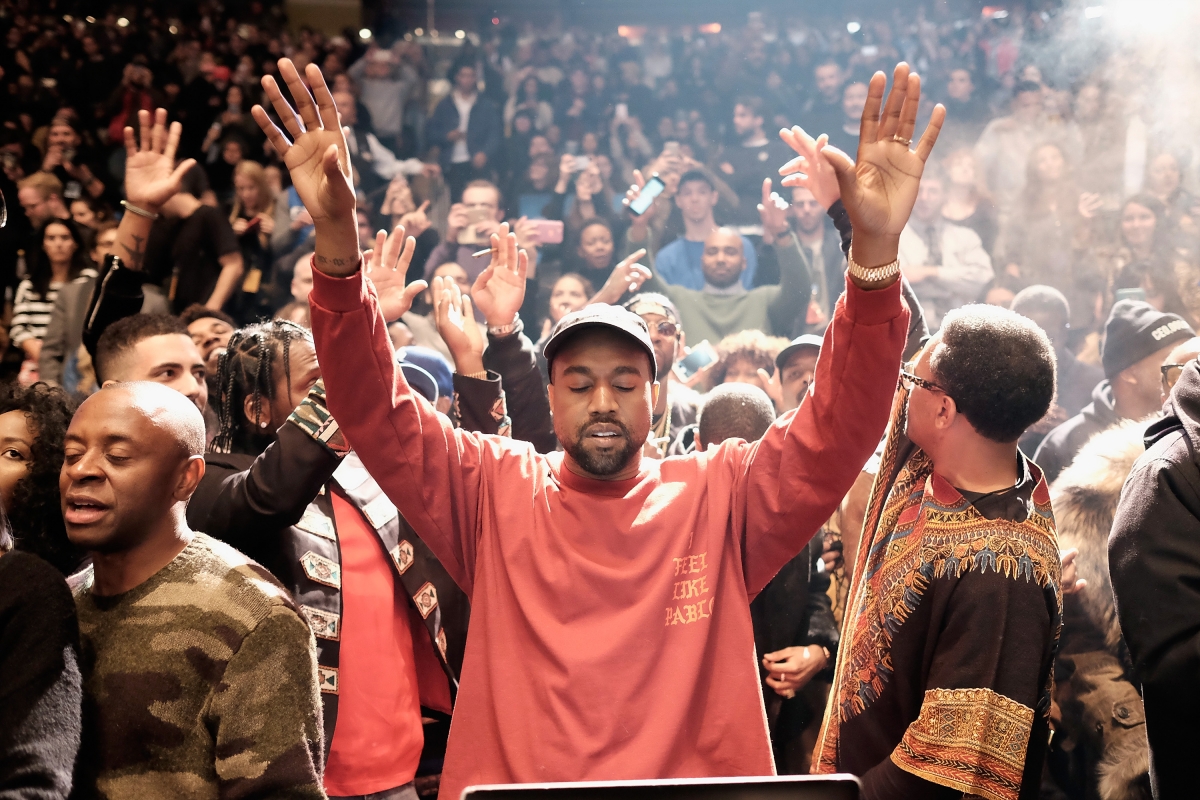 Any event hosted by Kanye West is unlikely to go down without a few theatrics and he certainly delivered the shock factor at the launch of two new ventures at New York's Madison Square Garden. The rapper showed off his Yeezy Season Three collection and debuted his seventh solo album, The Life Of Pablo, on Thursday (11 February) in front of an audience of 18,000, which included his family and a host of celebrity friends.
It was a momentous night for West, 38, as he unveiled his third fashion collection and played his long-awaited album in full for the first time publicly. The Grammy-winning rapper had the full support of his wife Kim Kardashian who brought along their two-year-old daughter North, as well as her sisters Khloe and Kourtney. Joining the group and modelling designs from the Yeezy collection were Kim's extended family, Kendall, Kylie, Kris and Caitlyn Jenner, as well as Khloe's estranged husband Lamar Odom, who made his first public appearance since falling into a coma in October 2015.
Although it is yet to be released, fans were finally able to hear songs from the album, which includes features from the likes of Rihanna, Frank Ocean, Chance The Rapper, Young Thug, Kid Cudi and Sia.
In true Kanye-fashion, the launch was not short of unexpected moments. So for those who missed the live stream on music service Tidal, IBTimes UK rounds up the wildest antics from the night.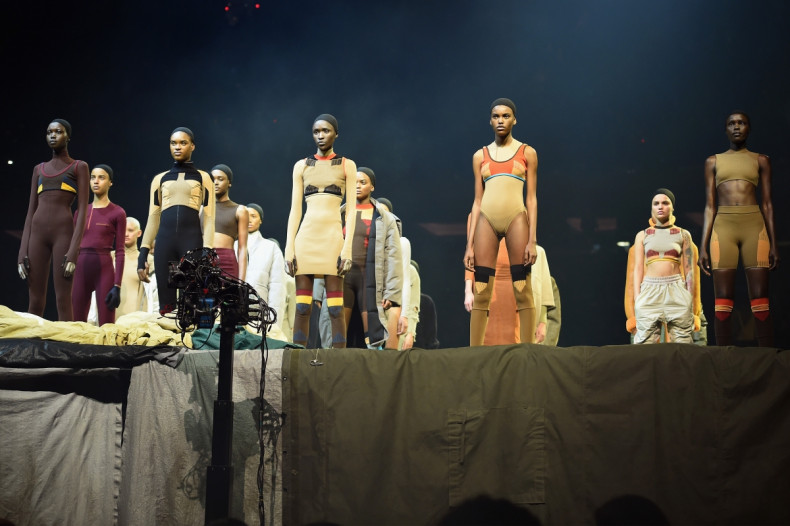 Lyrics about Taylor Swift
There is, ahem, bad blood between Taylor Swift and Kanye again. The pair already had a strained history after he interrupted the singer's acceptance speech at the MTV Video Music Awards in 2009, so his latest lyrics about the pop star have naturally not gone down too well. On the track Famous, West raps: "I feel like me and Taylor might still have sex / Why? I made that bitch famous."
Swift's fans responded in outrage and the Blank Space singer's brother Austin Swift posted a video on Instagram of himself throwing West's Yeezy Boost trainers in the bin, with the caption: "Getting a head start on some spring cleaning. Here we go again." Her close friend, model Gigi Hadid, also felt the need to defend her decision to attend the event, tweeting: "My attendance somewhere does not mean I agree with everything being said in the music playing there. My friends know of my loyalty."
It was initially claimed that West did obtain permission from Swift to mention her in the song, but a rep for the singer has slammed the rapper's "misogynistic lyrics. In a statement released to the Mail Online, the publicist said: "Kanye did not call for approval, but to ask Taylor to release his single Famous on her Twitter account. She declined and cautioned him about releasing a song with such a strong misogynistic message. Taylor was never made aware of the actual lyric, 'I made that bitch famous'."
Strict rules for models
Modelling for West's fashion show is, clearly, like no other catwalk. The rapper set a strict list of requirements for the models – and they are on the extreme end of the spectrum. Demands included no smiling, no eye contact, do not make movements at the same time, do not act cool and do not break the rules.
Video game featuring his late mother Donda
West admitted to the audience that his idea of a video game based on his late mother Donda West was laughed at by tech experts in San Francisco but, of course, he went ahead with it anyway. Explaining it to the audience, West said: "The idea of the game is my mum travelling through the gates of heaven. That's not easy to do, man.
"I go out to meet with everybody in San Fran, and they'll diss the f**k out of me. And I'll be like, 'I wanna make a game', and they'll be like, 'F**k you'. That was hard to do, bro." Needless to say, the bizarre idea has raised some eyebrows.
Naomi Campbell walks the catwalk
Catwalk queen Naomi Campbell made a surprise appearance on the runway wearing a black jumpsuit and floor-length fur coat, showing the young models how it's done.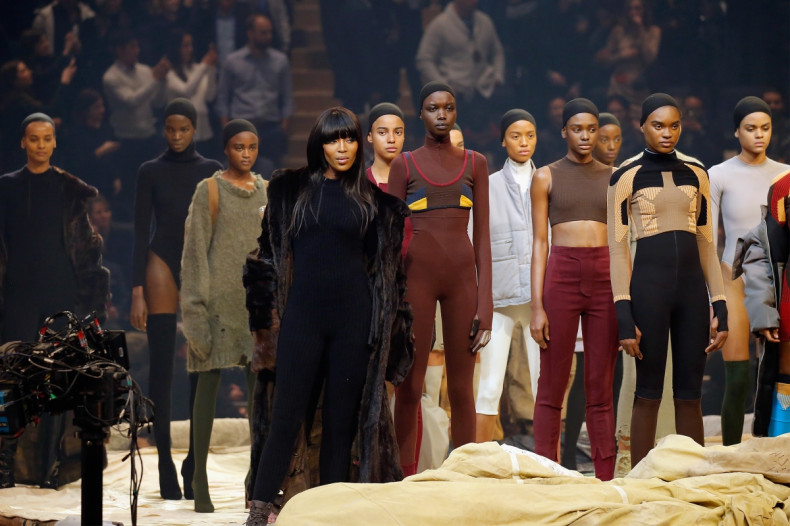 Young Thug falls asleep on catwalk
Perhaps breaking one of West's many rules, a meme of Young Thug appearing to fall asleep on the catwalk has gone viral. The rapper, who also features on the new album, modelled the Yeezy Three collection, but it seems the lengthy event kept him up past his bedtime.