Formula one star Lewis Hamilton revealed that rap superstar Kanye West gave him crucial advice on ways to deal with his critics ahead of the Brazilian Grand Prix this weekend. Hamilton, who is the defending champion, is currently locked in a battle with Mercedes teammate Nico Rosberg for the Formula one championship.
The 31-year-old, who has 330 points, is currently trailing Rosberg by 19 points and a win for the German on Sunday at Brazil will give him his first-ever title win. However, the Brit has fought back in recent times winning the last two races and a victory at Interlagos will ensure that a fight for the title will go down to the wire, with the last race scheduled in Abu Dhabi.
Despite his success on the race track, Hamilton has divided opinion among fans and ex-racers with a number of them criticising him for his lifestyle. The racer is a regular at A-list parties and has dated former Pussycat Dolls singer Nicole Scherzinger in the past.
The former McLaren driver, who is also an aspiring music producer, has revealed that he had spoken to Kanye West on the topic and that the rapper asked him not give a f**k what anyone thinks.
"I went to see Kanye at his house and he goes, "you know, me and you are very much the same. He said, I'm big in the music world but I'm trying to do what I love in fashion and people don't like it", Hamilton said, as quoted by DailyMail.
"You're big in the racing world but you love your music and people will probably struggle to accept that. You need to do what you love and not give a f**k what anyone thinks", the Brit added.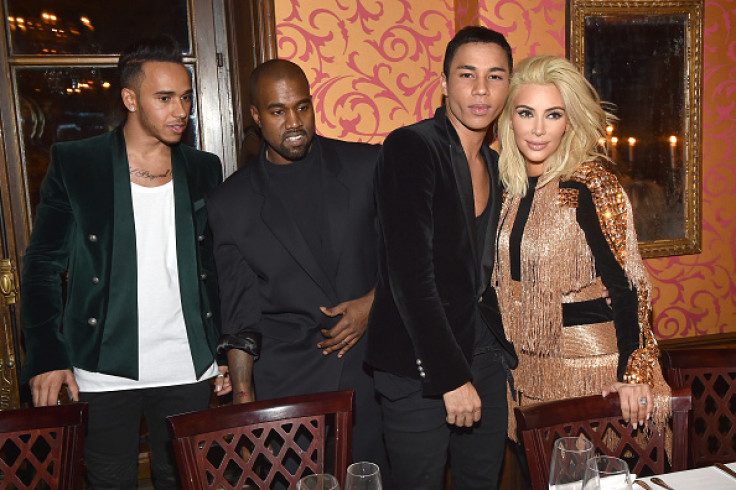 The three-time champion is yet to win in Brazil, home of his idol Ayrton Senna, and will need a victory here if he has to win a second consecutive title. The penultimate race takes place at the Autodromo Jose Carlos Pace between 11 and 13 November.