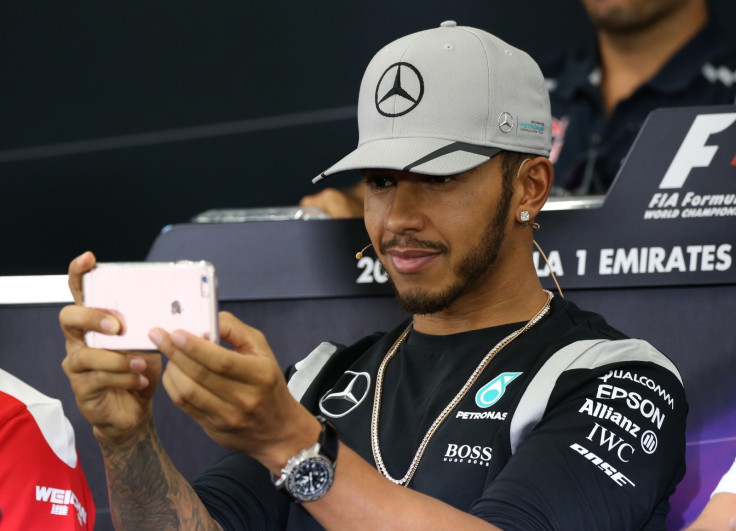 Having won three Formula 1 titles, taken the chequered flag in more race than any other British driver, and accumulated riches greater than any other sportsman from his homeland, Lewis Hamilton should be a demigod. Even in an era that includes Jessica Ennis-Hill, Andy Murray and Rory McIlroy, the global audience the 31-year-old regularly performs in front of should guarantee him golden status in the pantheon of British sporting champions.
However, the reality is that thanks to his posturing off the track, desire for celebrity status and unbecoming reactions to adversity, the man who travels at 130mph every other weekend is being left for dust by the other central pillars of British sport.
Twice this week Hamilton provided a timely reminder as to his unedifying personality. First, he attempted to blame his exit from the Malaysian Grand Prix on sabotage – as he suffered another bout of engine failure.
The next embarrassment came in the build up to this weekend's race in Japan. Instead of answering questions from the assembled media and attempt to promote a race which will see an estimated 400,000 attend the Suzuka track over the four days of racing, Hamilton played on his phone like a spoiled child at the dinner table.
The Stevenage-born driver might be correct that the format of pre-race weekend press conference is sterile and dull, but that does not excuse such open disrespect to the media, who assist in boosting his profile. Hamilton later said his antics on the social media outlet Snapchat – a platform designed for narcissist sycophants desperate for attention – were the "highlight of my day".
Mercedes' premier driver bemoaned the reaction to his behaviour, and while in isolation it may appear relatively harmless, it adds to Hamilton's body of work That see his reputation at rock bottom. He may well beat Nico Rosberg to this year's title and thus surpass Jackie Stewart as the British driver with the most world championships, but his current guise means he can never be embraced with the same affection.
It must be noted that Hamilton does use his profile for good. His charity work, which includes a role with Unicef, is relentless and he has tinkered with his schedule in order to raise awareness. Granted, with a fortune of £106m and an annual wage that eclipses all of his colleagues, supporting charities comes with the territory – but nevertheless his devotion to particular causes is admirable.
However, those acts of kindness are offset by his evasion of Her Majesty's Revenue and Customs. Helped by having fled to Switzerland aged 22, Hamilton is British very much in name only. Presumably content to accept a knighthood if and when it comes his way in the near future, he is unwilling to put up his end of the bargain. He is not the only one to expose such loopholes, but the manner in which he revels in it is frankly insulting.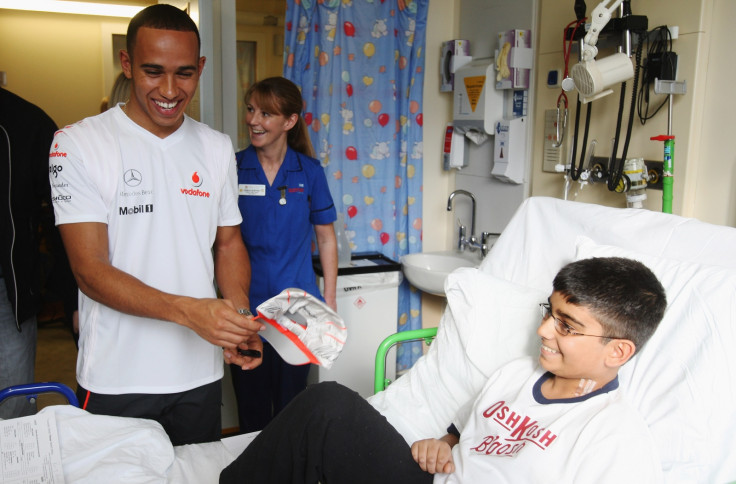 It only takes a quick surveying of Hamilton's various social media accounts to discover that he doesn't just want sporting acclaim to come from his on-track success, he wants the celebrity lifestyle as well. Various photos with the likes of Will Smith in Miami and watching Kanye West backstage at Glastonbury Festival could be taken from a teenager's personal diary, but instead they document how Hamilton is as preoccupied with being seen with the right people as being one of them. And that includes his bulldogs, which single-handedly won him the BBC Sports Personality of the Year award in 2014.
Not content with being a triple world champion, Hamilton also has designs on dominating an altogether different kind of track. An owner of his own studio, the former McLaren driver has recorded a series of songs in an effort to draw on the same rhythm he shows in an F1 car. Michael Jackson, Prince and former girlfriend Nicole Scherzinger are among his influences, in another example of Hamilton's insatiable appetite to be perceived as a global luminary.
Back to racing and the dynamics of motor sport and the reliance on the reliability of cars does mean drivers are often blameless when they are beset by technical problems. Hamilton has arguably been denied four race wins this season due to unexplained engine problems, with the latest issues in Malaysia sparking a reaction that included an accusatory glance towards his own team.
Such a reaction is indicative of Hamilton's persona when things in or out of his control don't go his way. Instead of displaying grace in defeat he acts as though the world is conspiring against him. The spoilt brat returns during challenging moments in the season.
Part of the conspiracy that Hamilton alluded to in Kuala Lumpur includes the claim that Mercedes want to deliver a home-grown world champion, in the form of Rosberg, for the German manufacturer. Hence why they might wish to derail his title charge which sees him 23 points behind with five races remaining.
Those motives may have been largely dismissed; however nothing would be more satisfying than seeing Hamilton be served some much-needed perspective. It might be the moment that saves him from speeding towards becoming his very own vanity project.