Karanka Claims 'Many Lies' Told About Mourinho's Real Madrid Tenure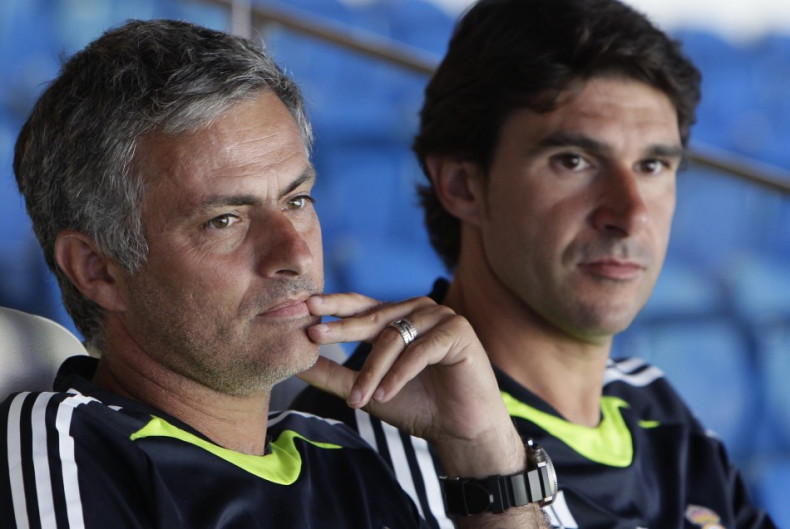 Aitor Karanka, Middlesbrough manager has claimed Jose Mourinho didn't cause trouble at Real Madrid – saying it was all malicious rumours and falsehoods.
Mourinho ended his three-season spell at Real Madrid on a sour note after clashing with the Spanish press and as well some influential players –including legend Iker Casillas, centre-back Pepe and Ballon D'Or winner Cristiano Ronaldo.
The Chelsea boss was known as the manager who two seasons ago benched Casillas with critics accusing him of hating the Spanish people and causing trouble at Real Madrid.
However, Karanka, Jose Mourinho's assistant at Real Madrid, defended his old mate claiming Mourinho made what he believed were the best decisions for the Spanish club.
During an interview with Marca, over whether Mourinho caused trouble at Real Madrid, Karanka said: "No. What José did was try to do the best thing at any given time. Everyone talks, for example, about the thing with Iker [Casillas]. It wasn't a decision that was taken overnight. We took our time and decided that it was the best thing for the team at that moment."
While some reports claim that Mourinho had a rift with Mesut Özil, the Portuguese boss proved otherwise during the Capital One Cup victory against Arsenal last season – asking the German for his No.11 Arsenal shirt and giving him a big hug after the game.
"I've been a player and you often realise that you have a longer contract than the manager, that you're going to stay, and you can change your mind. But there were also a lot less players than people might think. You can see it whenever Mourinho plays against a player who we had at Real. They talked about Özil, and when Özil played against him, he gave him his shirt. The majority of players speak well of José in interviews. They said it was almost as if we couldn't go into the dressing room. Another of the many lies."
Karanka revealed that Mourinho asked him to come to Chelsea last summer, but the Spaniard decided against in order to carve out his own managerial career at Middlesborough FC.