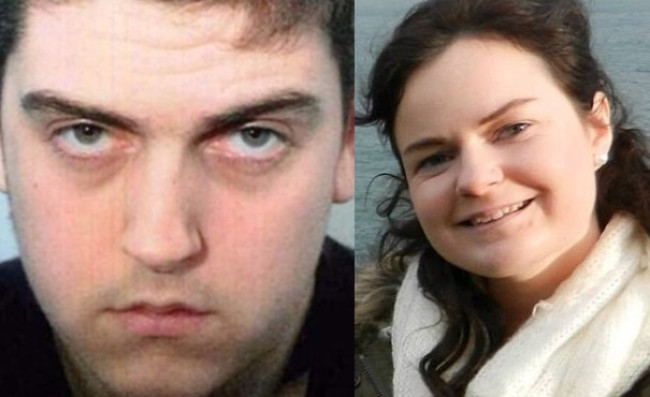 A man has pleaded guilty to murdering 24-year-old Irish student Karen Buckley, who went missing after a night out in Glasgow.
Alexander Pacteau, 21, has admitted to killing Buckley by repeatedly beating her with a spanner after leaving the Sanctuary nightclub on Dumbarton Road.
Following a four-day search for the student, originally from Cork, police found her remains on a farm six miles north of Glasgow city centre.
Pacteau admitted his guilt on appearing at Glasgow's high court, four months to the day after Buckley went missing.
The court heard how Pactaeu left the club with Buckley in the early hours and drove her in his car to nearby Kelvin Way. Once there, he attacked Buckley by grabbing her neck and striking her with a spanner.
The court heard how after he killed Buckley, Pactaeu drove to his flat with her body still in his silver Ford Focus. After hiding her body in his bedroom, he left to buy six litres of caustic soda with the intention of dissolving her body.
After texting his flatmate to make sure he was not in, Pacteau returned to the address to submerge Buckley's body in the bath. After his flatmate returned home around 8pm that night, Pactaeu was found cleaning the hall and stairwell.
Pacteau moved her body once more into his bedroom and wrapped it in a bedsheet. He kept the remains there until the following day before placing them in a 220-litre plastic barrel, which he had bought the previous day along with the caustic soda, masks, gloves and white spirits.
The student nurse's body was discovered in the barrel at High Craigton farm, near Milngavie, East Dunbartonshire, on 16 April, four days after she was reported missing by friends.
Buckley, a trained nurse, moved to Glasgow to begin a Masters Degree in occupational therapy. She was described as a "gentle soul" who "thoroughly enjoyed life" by her friends and family.
Speaking the court, her father John Buckley, described her killer as "truly evil". He added: "It is every parent's worst nightmare. There are no words to describe what we went through.
"Being told Karen was brutally murdered and having to phone our three sons and tell them Karen was dead was one of the hardest things we've had to do.
"What a waste of a young life, it all seemed unreal, we were devastated. All Karen was doing that night was making her way home when she was randomly targeted by and murdered by a cowardly, vicious criminal. He is truly evil and we hope he spends the rest of his life behind bars."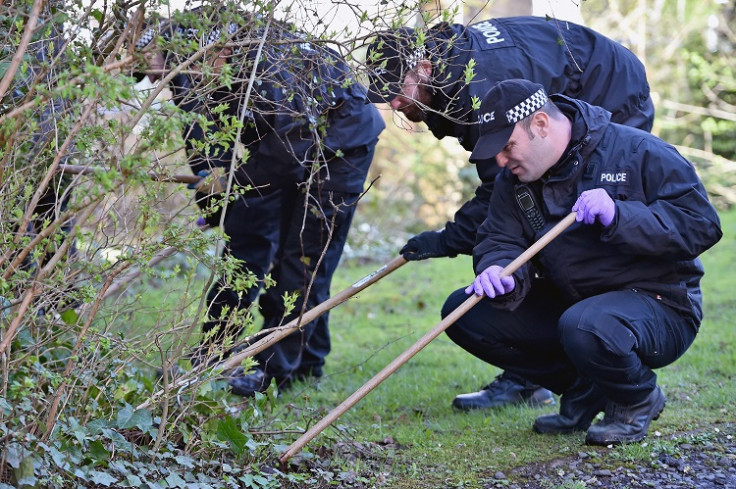 Detective Superintendent Jim Kerr, of the Specialist Crime Division Major Investigation Team West, who oversaw the inquiry, said: "From the moment Karen was reported missing, Police Scotland utilised a wide range of specialist officers to locate her.
"For Karen to have disappeared like that was so completely out of character and our investigation moved quickly as concerns for her safety escalated.
"Members of the public played a vital role in helping us unlock the circumstances of her disappearance and that led us to Alexander Pacteau. His actions left Karen's family and friends devastated and impacted upon communities in both Scotland and Ireland.
"I would like to thank those members of the public who assisted our investigation by providing information which was critical in determining that Alexander Pacteau lied in his initial accounts to us.
"A significant amount of forensic investigation also helped to establish what really happened to Karen. The sheer weight of evidence we were able to gather has, I believe, led to today's guilty plea. As a result, Karen's family have been spared the further distress of a trial. Our thoughts remain with them at this difficult time."
Pactaeu is expected to be handed a mandatory life jail term when he is sentenced on 8 September.