The funeral of murdered student Karen Buckley has taken place near her hometown of Mallow in County Cork, Ireland. Karen was the only daughter of John and Marian Buckley and they, along with her three brothers, Brendan, 32, Kieran, 28, and Damien, 27, were present.
The Analeentha church, St Michael the Archangel, only has a capacity of 300 so loudspeakers were installed outside for well-wishers who had come from Ireland, Scotland and further afield.
Among those present were Karen's fellow graduate nurses from the University of Limerick, who wore uniform and formed a guard of honour, plus representatives of the Scottish police who worked so hard to find Karen after she disappeared.
Mayor of Cork Mary Shields also attended the service, as did Irish minister Darragh Murphy and a representative of the Irish Taoiseach Enda Kenny.
Parish priest the Reverend Joe O'Keefe told the assembled mourners: "Twenty-four years simply does not seem the right time to die - it does not seem to add up.
"Karen was a young woman, a friend. To her family she was a cousin, a niece, a sister-in-law, a sister, a daughter, a child.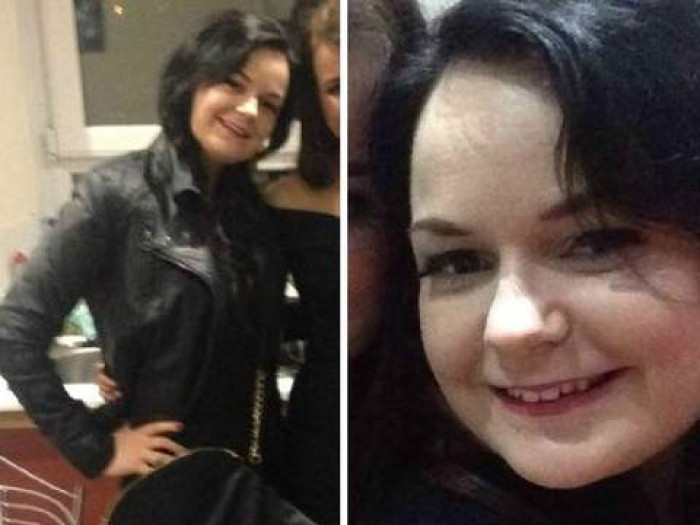 "It is most difficult then for them, but in particular for Karen's parents, John and Marian, to associate the cradle to the coffin.
"One represents the beginning of life and the other represents the end. And it is doubly sad when the two are so closely linked."
Following the funeral, during which Karen's brothers each placed a special memento by her coffin, Karen was buried beside her grandparents in Burnfort Cemetery.
Karen, who moved to Glasgow to study occupational therapy at Caledonian University, disappeared after leaving a nightclub in the town with 21-year-old Alexander Pacteau on 11 April. He claimed she left his flat but was charged with murder after Karen's body was found at a farm just outside the city.