Model and aspiring actress Karrueche Tran admitted that she is "still in love" with her ex-boyfriend Chris Brown during her emotional interview with Fix My Life coach Iyanla Vanzant, but she was ridiculed on Twitter for the confession.
In the interview which aired on the Oprah Winfrey Network on 28 March, the 26-year-old told Vanzant that she felt "hurt and betrayed" by Loyal singer Brown, who repeatedly cheated on her throughout their five-year relationship.
While breaking down in tears, Tran told the life coach: "I feel hurt because the man I loved betrayed me. I will never again let a man disrespect me. I want my voice to be heard... I want to clear it up and tell my story and tell my side."
When asked if she would take the R&B singer back despite the humiliation he put her through, the actress replied: "I still love him. I've changed to help him - go to church, pray, yoga, meditate - if he were to change, we would be in a better place, but that's the problem.
"He did give me love. Maybe it wasn't the right love or the same level but he's a product of his environment growing up. There's no doubt in my mind that Chris loves me. I know he does."
During their candid conversation, Tran revealed that Brown, 25, left her on Christmas Day to go and hang out with his ex-girlfriend Rihanna courtside at a basketball game in full view of the world.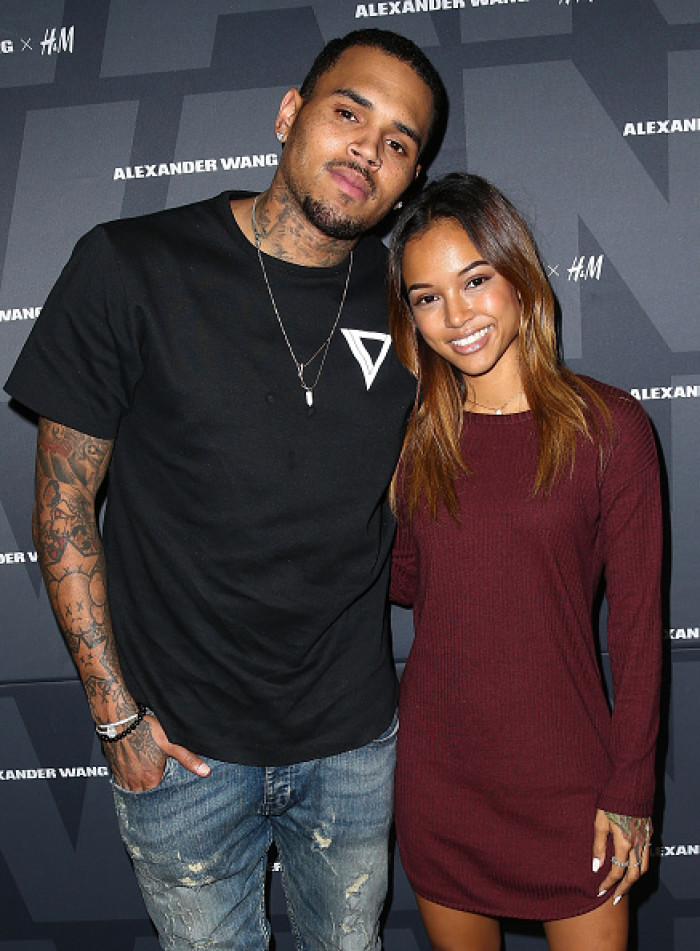 She split from the Ayo singer earlier in March after it was revealed that he has fathered a child outside their relationship with his close friend, Nia Guzman. In another embarrassing experience for Tran, the model says she found out about the baby when the news broke through social media.
Still, Tran says she does not blame Rihanna or Guzman for Brown's infidelity. She told Vanzant: "My issue is with myself and with Chrs. Not the baby, not the mother, not Rihanna, nobody. It's me and him."
Some viewers were not impressed with the interview though and slammed the model and the host on Twitter:
With the turbulent romance behind her, Tran says she will now focus on pursuing her acting career.