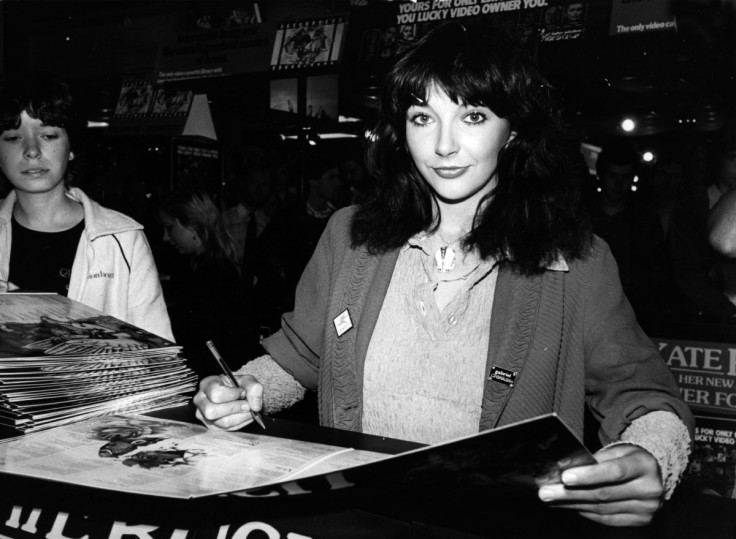 Kate Bush resurfaced in 2014 after a lengthy hiatus and now the singer is treating fans to a live album, recorded during her sell-out run at London's Hammersmith Apollo.
The 30-track album, which takes its name from the Before The Dawn concert series, is credited to The KT Fellowship. It is the highly-anticipated follow-up to the 2011 50 Words for Snow and will be her second live album since 1994's Live at the Hammersmith Odeon, which used music and footage from her 1979 tour.
It comes in a trio of CDs to echo the structure of her show, which was divided into three acts. On the first CD there will be hits from her prolific career, including Running Up That Hill and Never Be Mine. Act two will feature a tracks from The Ninth Wave as well as a spoken monologue entitled Astronomer's Call. The final act will be songs from the 2005 album Aerial and a burst of Cloudbusting, a track from 1985 album Hounds Of Love.
Bush sent fans into a frenzy when she announced plans to embark on her first tour in 35 years. Tickets for the shows sold out within 15 minutes −leaving many devotees bitterly disappointed and at the mercy of touts. Originally 15 dates, the jaunt was later extended by an extra seven shows.
The 58-year-old- best known for penning Wuthering Heights, Babooshka, Running up that Hill and This Woman's Work-previously described the residency as the one of the most "extraordinary experiences" of her life.
"Now all the shows are over, it's pretty difficult to explain how I feel about it all," the singer wrote on her website. One of Britain's most iconic voices, Bush is an accomplished musician who has released ten albums.
Fans can get their hands Before The Dawn will on CD and vinyl from 25 November.