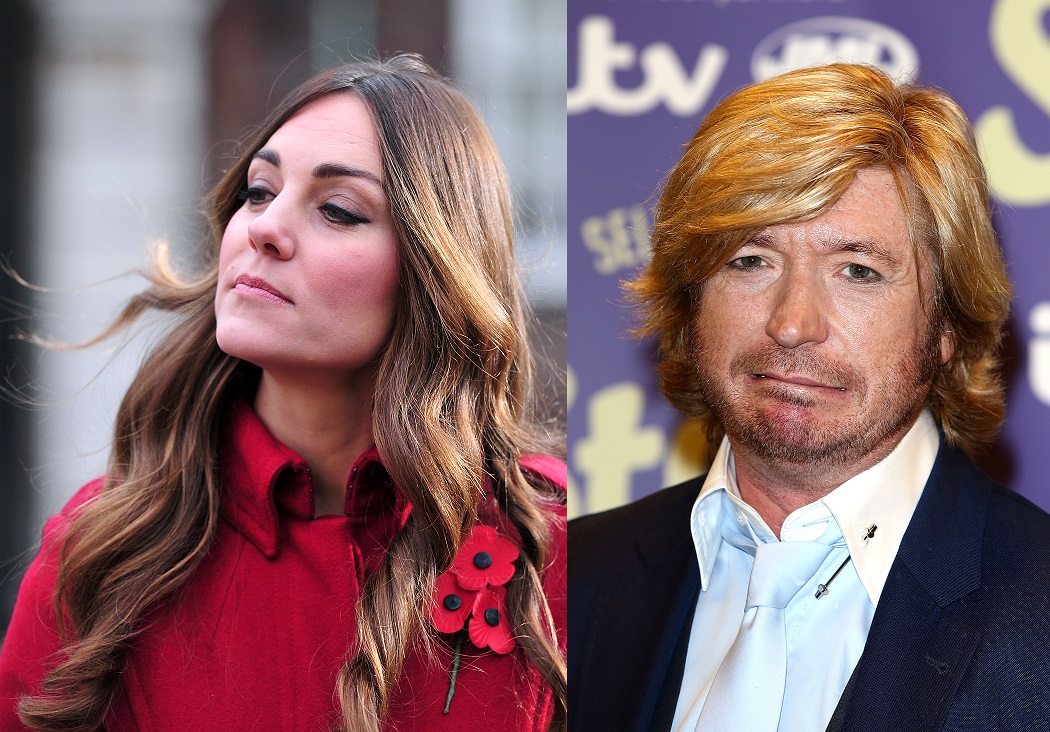 Nicky Clarke has served as hairdresser to beauty icons such as Elizabeth Taylor, Elle Macpherson and Princess Diana, but one person he thinks needs some help in the tresses department is Kate Middleton.
Speaking to Daily Mail at his Mayfair salon, the 57-year-old celebrity stylist, who received an OBE from in 2008 for his services to the hairdressing industry, claimed that it was "disastrous" when the Duchess of Cambridge allowed her chestnut locks to go grey.
"Kate needs to get rid of her grey hair — it's not a good look," he said. "She does have amazing things done to her hair and it can look great, but unfortunately it's the case for women — all women — that until you're really old, you can't be seen to have any grey hairs."
Back in February, the 33-year-old royal revealed a small patch of grey hair when she was six months pregnant. It is thought that, like many expectant mothers, she avoided dyeing her hair for fear of inhaling noxious chemicals, which could pass through to the baby and lead to birth defects.
Although Middleton may have opted to prioritise her unborn child's health over her looks, Clarke insisted that women can't afford to let their grey hairs run wild. "It's different for men," he said. "Men can go grey in their mid-50s and still be considered attractive — it's the whole silver fox thing — but it's not the same for women."
He added: "Kate is such a style icon that even a few strands of grey would be a disaster, so I highly recommend that she cover it up. I hate grey hair."
This is not the first time Clarke has made public his disdain for Middleton's locks, which are currently under the care of Amanda Cook Tucker.
Before she tied the knot with Prince William in 2011, he said of her hairstyle choices: "She's not the most adventurous, is she?"
And in 2014, he claimed that there was nothing iconic about her bonnet. "The Duchess of Cambridge does not have an iconic look, but then she shouldn't have one because she's in a position where she can't put a foot wrong."