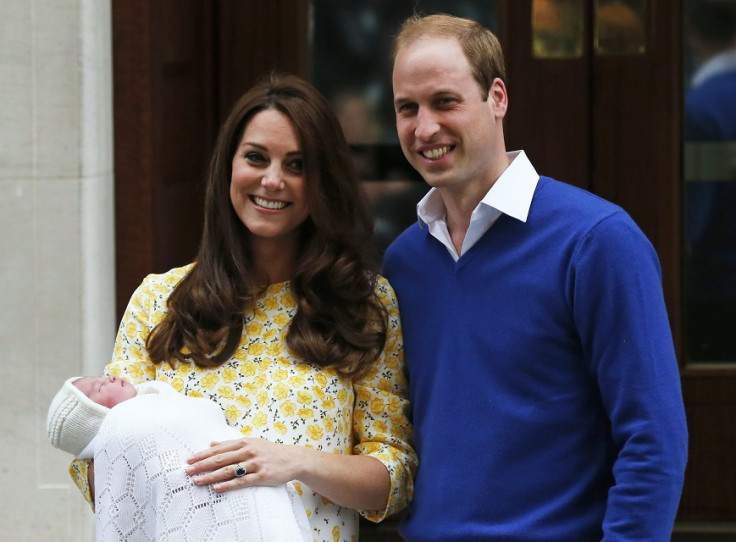 The Duchess of Cambridge will return to her royal duties on Saturday (13 June), six weeks after giving birth to Princess Charlotte on 2 May.
Kate Middleton, 33, will attend the Queen's official birthday celebrations in central London, where she will ride with Prince Harry and Camilla, the Duchess of Cornwall, in a horse-drawn carriage as part of the Trooping The Colour ceremony.
Although the Queen was born on 21 April, it has long been the tradition to celebrate her birthday publicly on a day in the summer, when good weather is more likely.
Princes William and Charles will ride horses during the annual extravaganza, a state celebration for the reigning monarch that has been held every year since 1820 – apart from 1955 when a national rail strike cancelled the event.
During the ceremony, the Queen is taken down The Mall from Buckingham Palace, escorted by a royal procession of mounted troops or horse guards. Upon receiving a royal salute, she then typically inspects the division, which consists of The King's Troop, Royal Horse Artillery, as well as the horse guards.
Kate attended her first Trooping The Colour in 2011, two months after her marriage to Prince William. Every year since, she has joined the Duchess of Cornwall in a carriage, before standing on the famous Buckingham Palace balcony with the rest of the royal family to watch the fly-past by the Royal Air Force.
The Duke and Duchess will leave 22-month-old Prince George and Princess Charlotte at home during the carriage procession, though there is some speculation that the young prince will join the family on the balcony afterwards.
The event is the first public appearance Kate has made since giving birth. She is expected to start resuming the rest of her royal duties later this year.
The Cambridges have been spending most of their time at the Queen's Sandringham Estate in Norfolk, since the birth of Princess Charlotte.