Kate Middleton might have been out and about as a royal patron today, but in reality she is the key ambassador for wardrobe recycling. Far too often we are plagued with celebrities who are never seen in the same outfit twice, yet the Duchess of Cambridge has made the savvy decision to reuse old favourites in a bid to remind us that she is as normal as a member of the royal family can be.
Ever the sartorial spokesperson for British brand LK Bennett, the duchess headed to Hampton Court Palace this morning (4 May) to officially open the new Magic Garden, rocking her favourite favourite nude leather LK Bennett Fern pumps (£195).
Bare-legged but wrapped up elegantly, the 34-year-old also clasped a Nina clutch (£185) in the same leather by the brand.
The classic simple accessories are very easy to add to any outfit and allow the duchess to be more playful with print or style, as we saw during her visit Royal tour in India and Bhutan. It also makes it wonderfully easy for anyone who wants to copy her style to do so without worrying that she will have a dramatic change three months alter.
At the garden opening, Kate opted for a neat coat dress from American designer Michael Kors' spring/summer 2014 range. The royal was seen in the same coat, which retails at £1870, back in April 2014 on the last day of her royal tour in Australia.
Kate chatted to landscape architect Robert Myers, who designed the mythical creature-inspired park, as well as meeting and speaking with some of the children who were playing in the newly opened area.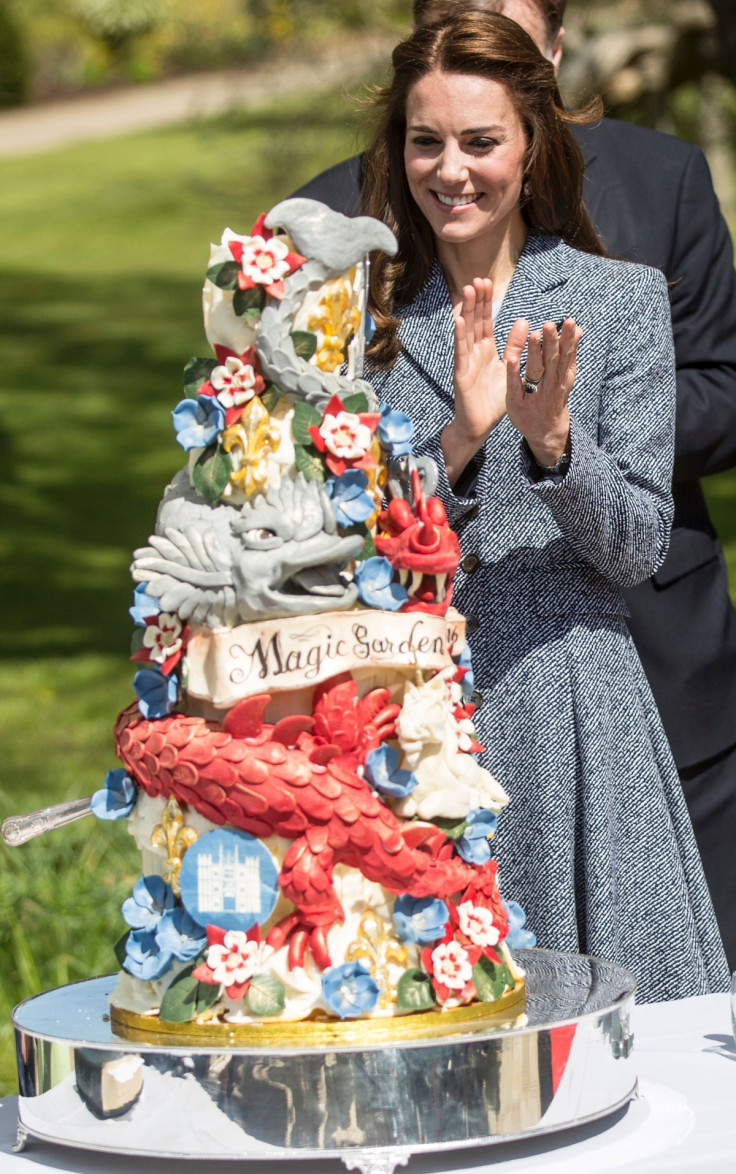 Racing straight from one engagement to another, the duchess arrived at London's Spencer House to make her debut as the new patron for the Anna Freud Centre, a charity that supports children with mental health issues and offers a limited number of kids the chance to have full psychoanalysis and treatment.
Removing her coat, Kate revealed another old favourite as she was dressed in a beautiful dove grey Roksanda shift with asymmetric neckline and pleated details, which she first wore in Los Angeles back in 2011 and again at the Royal Academy of Arts in 2012.
When moving around so many varying events, the key is to dress in a neutral fashion. This is a trick Kate has mastered, opting for subtle details that do not let her clothes detract from her official duties. The duchess also selects designers carefully, mixing British brands with international designers, and while the likes of Roksanda and Michael Kors may be outside of many people's budgets, LK Bennett are good solid high street favourites.