When it comes to the business of sun care, one name instantly comes to the fore, and that's Dr Marko Lens. Internationally renowned as an authority in skin ageing and skin cancer as well as being the founder of advanced skincare line, Zelens, what Dr Lens doesn't know about protecting our skin in the sun isn't worth bothering with. Here, IBTimes UK got to talk to him about the latest in sun protection before the onslaught of summer.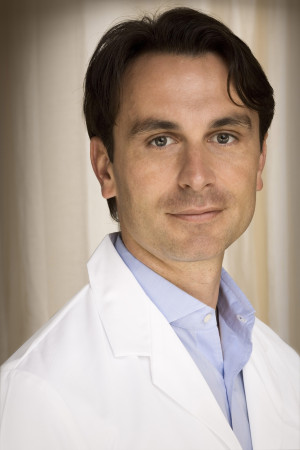 Cover-up and win half the battle
A renowned reconstructive surgeon, Dr Lens is obsessed with skin maintenance and his approach squarely lies in one philosophy: protecting skin from the sun is the ultimate way to prevent ageing. "Ironically, women will happily spend hundreds on anti-ageing creams and serums," he says. "But if you protect yourself from the sun, with a good quality broad spectrum sun protector, you are half-way there."
Dr Lens goes on to highlight the sun screen formula contained in many high-street brands, and says there is a lack of commitment and discipline when it comes to research and innovation.
Dr Lens has invested in studies and funding towards creating an ultimate sunscreen that not only protects but feels luxurious, absorbs into the skin quickly and contains none of the white residue we've come to know when using more common brands.
So how much SPF should we be applying?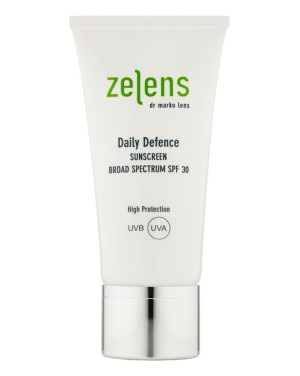 To adequately protect yourself from those rays, you should be using about 5ml or a teaspoon of sunscreen on your face, neck and décolletage daily, ensuring it's the last step in your morning routine before applying make-up. It's that important: the UVA rays that penetrate deep into the skin's layers will cause premature ageing, and cell changes (free radicals) even appear during winter and cloudy days.
Dr Lens' new Zelens SPF range
The new Daily Defence Sunscreen Broad Spectrum by Zelens (£55) protects against UVA and UVB rays and is packed with powerful antioxidants that reduce free radical formation by reinforcing the skin's barriers and repairing DNA. It also includes Endonuclease, an enzyme that recognises UV damage and accelerates DNA repair, Imudilin (a dipeptide) that improves the immune cells, as well as a botanical antioxidant complex with vitamin E and vitamin C. This sunscreen not only protects but repairs, which is carefully in line with Dr Lens' mantra.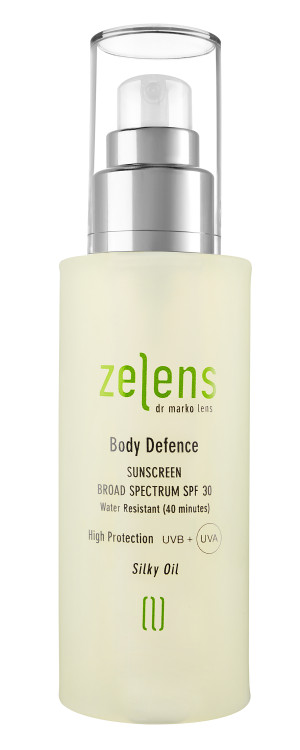 Dr Lens calls this new formula utilised in the Daily Defence Sun Screen "micro-encapsulation technology", where organic UV filters are encapsulated in silica-based capsules that are invisible on the skin.
And there's more good news for your skin. Encapsulated filters have a low chemical load, because they remain on top of the skin's surface, which results in less being absorbed into the body and in turn, allows for a lower allergy risk. It's also filled with hyaluronic acid, which plumps the skin to avoid any thinning over time. This product is like velvet to touch and melts into the skin. It's versatile too, and will work well on light to deep skin tones as it leaves no white marks, not to mention the fact that it acts as a great base for make-up or to wear alone.
Zelens Body Defence Silky Oil Sun Screen is another one of Dr Lens' great summer essentials. A smooth oil, it's also packed full of the micro-encapsulation broad spectrum technology seen in his daily face protector.
I must admit I was sceptical at first. Putting an oil on my skin as a sun protector felt totally alien, but the product smells and feels beautiful, sinks in nicely and when the sun hits, it leaves a sexy, healthy sheen. It's also suitable for children. Double win.
The luxurious sesame seed oil and grape seed oils are packed full of omega 6, which apart from being anti-inflammatory, leave your skin feeling utterly nourished. It also contains vitamin E, a host of free-radical busting antioxidants and soybean steroids, which are said to reduce water loss, helping to create a natural barrier. Added to that a unique ingredient called Tropical Fern, which has been used for centuries to treat a variety of skin diseases, and the overall effect is wonderful.
Protection is from head-to-toe
Something important to remember is that just because your face is visible all year round you shouldn't neglect the rest of your body.
Protecting your skin everywhere is incredibly important in the summer months, not to mention on the beach, of course. So what's the best course of action? Dr Lens says: "Discipline is key, but with heavy creams that take an age to apply, even children don't enjoy the application." Dr Lens advises applying sun protection liberally 15 minutes before sun exposure, topping up every two hours, and after 40 minutes if you have been in the water and immediately after towel-drying.
And lastly, and most poignantly, while any of these products mentioned will shield you from the sun, if you ever have concerns over changes in your skin, including moles, visit your GP straight away but remember: your best defence is to protect.
Available from Space NK and Cult Beauty.
The full range will available in May.