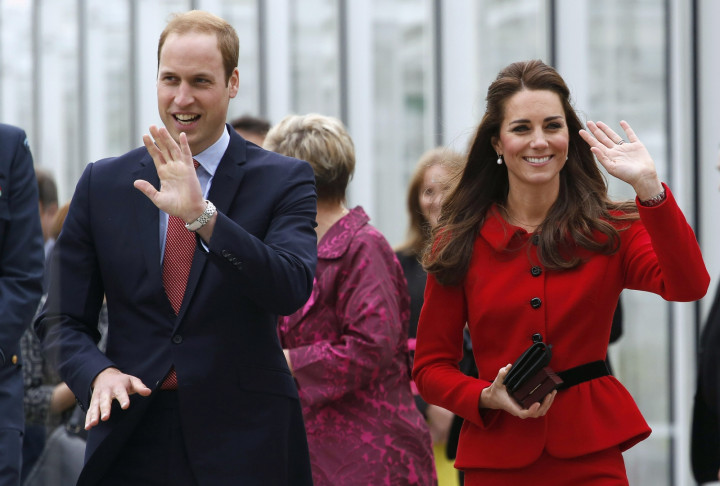 Kate Middleton and Prince William were spotted in casuals, dashing through a crowd in London like any normal couple.
Prince William donned a white shirt and blue jeans, a blue cap and a pair of stylish lenses to go incognito at Kings Cross Station with his puppy Lupo in tow. According to passersby, baby Prince George wasn't with them.
The 32-year-old royal was also joined for the trip by his wife, Catherine, Duchess of Cambridge. The duchess took a break from her royal fits, and tried on a casual look for disguise. She wore a checked shirt, with a brown jacket, paired it with a blue jeans and topped it off with a baseball hat, reported the UK mirror.
The commuters did slowly realise that they were Kate and William in casuals. The couple had returned from a trip to Norfolk a few days back.
Earlier in the month, Prince William was employed by the East Anglian Air Ambulance and the 32-year-old royal announced that he will donate all his salary to charity.
"In common with all other East Anglian Air Ambulance pilots, The Duke will be formally employed by Bond Air Services," the Palace said in the statement. "He will draw a salary which he will donate in full to charity."
"The Duke will start as a co-pilot but, after a period of training, will be qualified to fly as a helicopter commander...This job will be the Duke's primary occupation but his roster will take into account the duties and responsibilities he will continue to undertake on behalf of The Queen, both in the United Kingdom and overseas. The Duke will also continue his work with his patronages and with the Royal Foundation of The Duke and Duchess of Cambridge and Prince Harry," the statement continued.