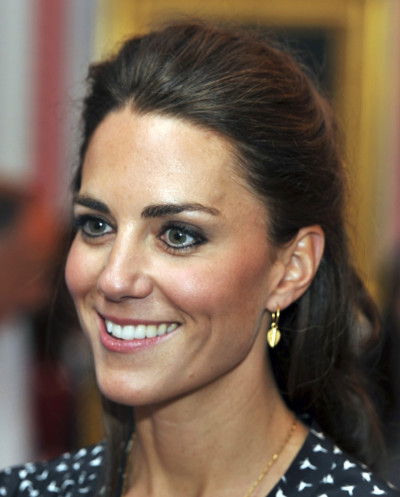 Prince William and Kate Middleton today started the second day of their visit to Canada by congratulating Canadian Forces around the world for "a job well done" as the nation celebrated Canada Day.
The Duke and Duchess of Cambridge released a personal message through Clarence House in which they spoke of their "deep sense of pride and admiration" for the servicemen and women and thanked them "from the bottom of our hearts" for their "extraordinary commitment and contribution to the cause of peace".
Canada Day is the country's national day and birthday - and later today William and Kate will attend a Canadian citizenship ceremony at the Canadian Museum of Civilisation, where they are expected to hand out national flags to new Canadians.
Celebrations on July 1 begin with the "Noon Show" - the main ceremonial moment of the tour - where the nation comes together on Parliament Hill for a music and pageantry event in the capital.
The royal couple had a boisterous welcome in the Canadian capital of Ottawa Thursday and today people are already flooding onto the lawn of Parliament Hill in anticipation of what is expected to be one of the largest Canada Day crowds ever.
The royal couple will stay in Canada until July 8th, but here are the latest pictures of their first days in the country.