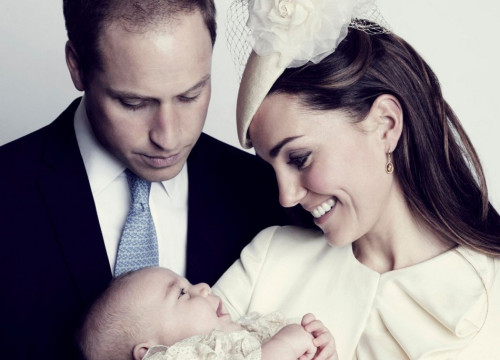 Kate Middleton has turned 32 with a life-changing experience since her last birthday.
While the world came to know about William and Kate's baby-to-come just few weeks before the Duchess of Cambridge's 31st birthday, Kate's 32nd birthday has brought her all the glory of being a mother.
This year, Kate celebrates her birthday with six months into motherhood for the first time.
Catherine gave birth to her first child with Prince William, Prince George of Cambridge, on 22 July. And as reported earlier, the young mom is expected to celebrate her birthday with her little prince.
This is also Kate's third birthday as a member of the royal family following her wedding to Prince William on 29 April, 2011.
The Duchess is likely to mark the day in a low-key fashion at Kensington Palace along with a few close friends and royal family members as well as the Middleton family, including Kate's parents, brother and sister.
Prince William started a 10-week course in agricultural management at the University of Cambridge on 7 January.
The course, which will end in March, has been designed to help His Royal Highness prepare for when he inherits the Duchy of Cornwall estate, according to Clarence House. He is expected to study modules including rural and planning policy, farming and supply chains, site management, agricultural policy and conservation governance.
Besides going on a series of field trips, the Duke of Cambridge's schedule at the university requires him to have 20 hours of teaching time each week, including work in small groups as well as one-to-one tuition and his own additional reading.
That certainly means that William would take time for his wife on her birthday. He is expected to celebrate with Kate in the evening but a night out like the royal couple had on Kate's last birthday looks restrictive with six-month-old George this year.