Katy Perry's delicious new single Bon Appetit features lyrics that are not for the faint-hearted. Making for an unlikely collaboration, the pop star teams up with US rap group Migos for the dance and hip hop-infused number which serves up a string of cheeky innuendos.
With slick production from Max Martin, Shellback and Oscar Holter, Bon Appetit boasts an uptempo beat complimented by Perry's bright pop vocals and Migos' rugged rap verses.
Teasing a tantalising meal, racy lyrics include: "Got me spread like a buffet... appetite for seduction/ Fresh out the oven, melt in your mouth kind of lovin'," and, "Looks like you've been starving, you've got those hungry eyes/ You could use some sugar, 'cause your levels ain't right." Migos rapper counters Perry's appetite with: "Sweet potato pie, it'll change your mind/ Got you running back for seconds every single night."
Bon Appetit has received a mixed reaction so far and is gradually creeping up the iTunes charts worldwide following its release at midnight on 28 April. One fan tweeted: "How good is the new @katyperry single! Bon Appetit, indeed," while another agreed: "It's sooo good, I know that music video's gonna be a hit." Another remarked: "Best song this week."
However, one critic chimed in: "I just listened to #BonAppetit , cant make it halfway through the song, to be honest," and another said: "Migos is so unnecessary in #bonappetit." Another added: "I want 3 minutes and 48 seconds of my life back after listening #BonAppetit by Katy Perry," while one simply described the track as "meh".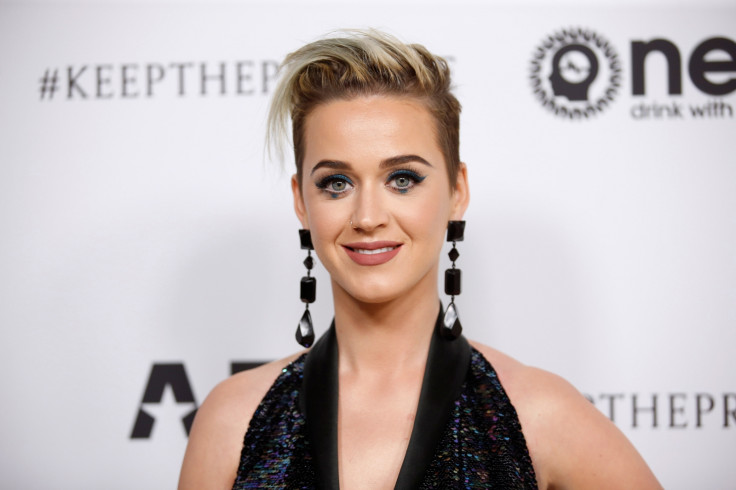 Bon Appetit comes hot on the heels of Perry's most recent single, Chained To The Rhythm, which arrived in March and marked her comeback to music after a three-year break. Both tracks are expected to appear on Perry's anticipated fourth studio album which is rumoured to arrive in May when the singer scheduled to perform on Saturday Night Live.
Listen to Katy Perry's new single Bon Appetit: