Roy Keane insists that he would have chosen Rio Ferdinand and John Terry to be in the England squad, after Roy Hodgson left the Manchester United defender claiming 'football reasons' as a justification.
Hodgson made the controversial decision to leave Ferdinand out of the squad, insisting that his performances for the Red Devils this season and for England over the past 12 months haven't warranted a selection, rather than worrying he will cause tension with fellow defender Terry.
But Keane, who played alongside Ferdinand for United in the early 2000s, believes that he should have been selected because as a professional, he would have been playing for the same cause as Terry on the pitch.
"Rio is only 33," he told the Telegraph. "People ask if he can play two games in four days. Can Steven Gerrard do that? Liverpool have been letting him out for certain games because they reckon it is too much for him.
"I've no problem with lads not speaking together and not being pals together. At United, it was well known that Teddy Sheringham didn't get on with Andy Cole. I wasn't big pals with Peter Schmeichel but when we trained and when we got out on that pitch we did the business for each other.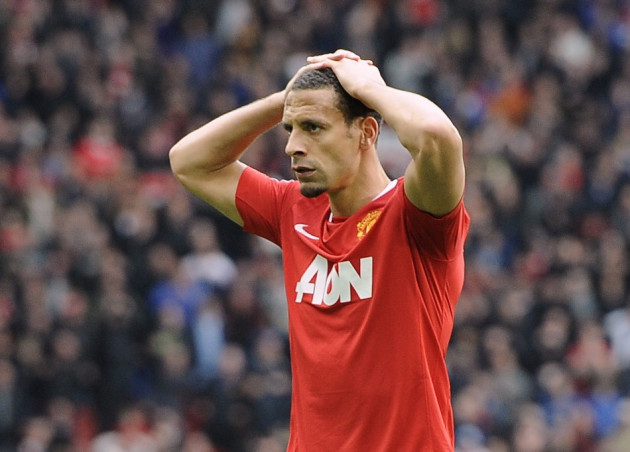 "Don't kid yourself that when England get together they will all be laughing and joking. The United lads will probably sit with United lads. You are attracted to the type of people you know."
Keane, who was an integral part of the Republic of Ireland line up in his career, still believes that there are problems in the England system, and that United stars Paul Scholes and Michael Carrick both not being available for selection is evidence of this.
"I think England, like a lot of countries, not just in soccer, find it hard to get that unity and spirit," he said.
"There are a lot of rivalries, particularly with the clubs they are at. The priority for a lot of top players now is not international football, it's the Champions League. I think they will tell you that themselves.
"Michael Carrick didn't make himself available, Paul Scholes retired a few years ago. Ben Foster has not made himself available. Sometimes they just don't like what they see when they get together. They don't want to be part of it.
"There will be a number of reasons. I think a lot of the players will see going away and say, 'I don't need this hassle in my life'. Particularly if they are not happy with what is going on, or they think there are certain favours going on with people and certain players are trying to call the shots."
A great deal of pages in the English press over the 2012 Euro tournament will no doubt go to how Wayne Rooney copes with his two game suspension, and how he responds when he is able to feature for England once more.
And Kean believes that the biggest issue for the United star will be alleviating his boredom when he's left on the bench and other players are handed the opportunity to shine up front for the Three Lions.
"I think the big problem Wayne will have is the boredom," he explained. "I wouldn't have been a great one for sitting around. Wayne is still young, he's pretty active, mentally.
"Sometimes players come back fresh, but it is not as if Wayne can feel his way into the tournament. It's, 'you have to produce today'. As good a player as he is, that is difficult."