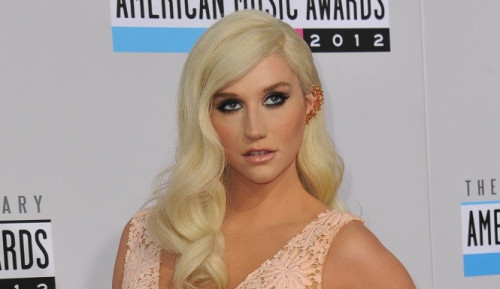 Ke$ha's mother has revealed that her daughter "nearly died" after developing anorexia and bulimia.
According to Pebe Sebert, the popstar, who is currently being treated for the eating disorders at the Timberline Knolls treatment center outside of Chicago, starved herself after the pressures of fame drove her to the edge.
"[The doctors] told me her blood pressure and sodium were so low they'd never seen that, except with someone who'd had a heart attack or stroke," the 57-year-old said in an interview with People magazine.
"They said it was a miracle she hadn't dropped dead onstage."
Sebert told the publication that she blames Ke$ha's former manager David Sonnenberg and her producer Lukasz Gottwald for pushing her too hard and damaging her self-esteem.
"I've watched my beautiful, self-confident, brilliant daughter be berated and ridiculed for her looks and weight - to the point that she almost died," she said.
Pebe claims Sonnenberg once screamed at the 26-year-old songstress during a conference call in the early stages of her career to slim down.
"You need to lose weight! I don't care what you do, take drugs, not eat, stick your finger down your throat," Sonnenberg allegedly said.
Pepe, who recently checked into the same facility as her daughter for PTSD, claimed that it was Gottwald's snide comments that hurt Ke$ha the most.
"After she lost weight...he said, 'Thank God you finally got rid of all that weight! We've all been talking about it!'" Sebert said.
Lukasz has since denied the allegations.
Before going into rehab, Ke$ha told celebrity site TMZ that she wanted to learn to love herself.
"I'm a crusader for being yourself and loving yourself, but I've found it hard to practice. I'll be unavailable for the next 30 days, seeking treatment for my eating disorder... to learn to love myself again, exactly as I am."