Keira Knightley on Posing Topless: Pride & Prejudice Star Was Tired of Having Body Manipulated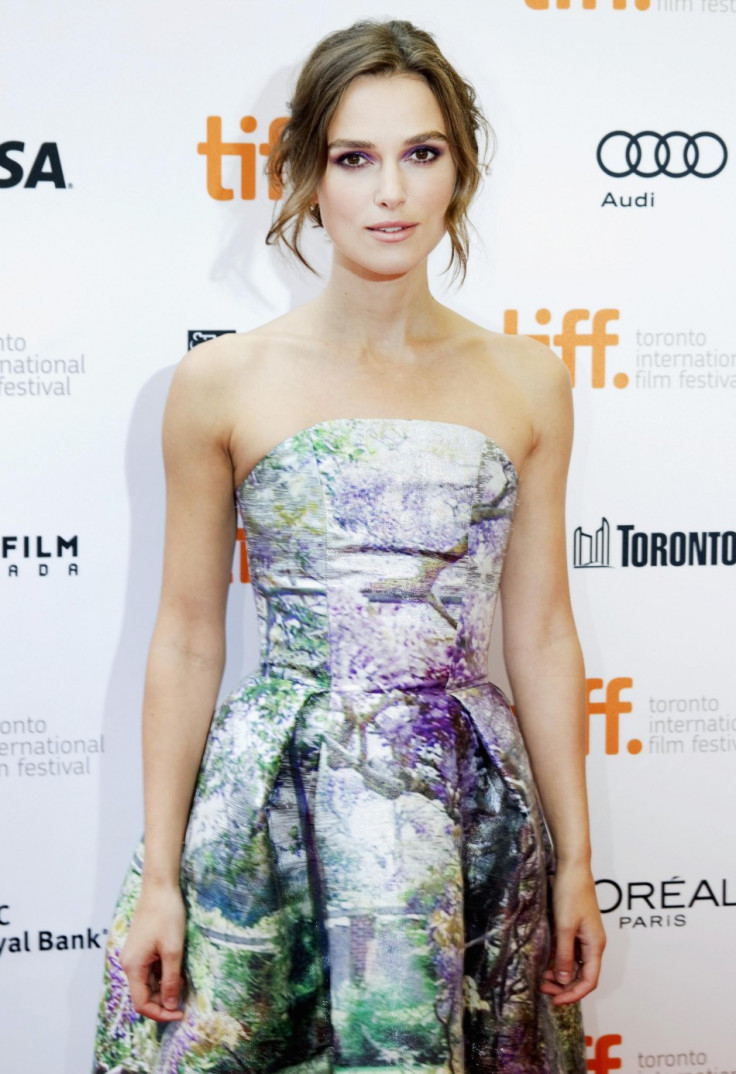 English actress and singer Keira Knightley has opened up about why she decided to pose topless for Interview magazine's September issue.
The 29-year-old Anna Karenina actress revealed that the magazine agreed not to retouch her breasts.
"I've had my body manipulated so many different times for so many different reasons, whether it's paparazzi photographers or for film posters," Knightley told the British paper The Times.
"That [shoot] was one of the ones where I said, 'Okay, I'm fine doing the topless shot so long as you don't make them any bigger or retouch.' Because it does feel important to say it really doesn't matter what shape you are.
"I think women's bodies are a battleground and photography is partly to blame," she continued. "It's much easier to take a picture of somebody without a shape; it simply is. Whereas actually you need tremendous skill to be able get a woman's shape and make it look like it does in life, which is always beautiful. But our society is so photographic now, it becomes more difficult to see all of those different varieties of shape."
In 2008, the Pride & Prejudice star told Glamour UK that she is proud of who she is.
"At this particular time, I probably am more comfortable with myself," she said. "Just now I'm having a lovely time."
© Copyright IBTimes 2023. All rights reserved.