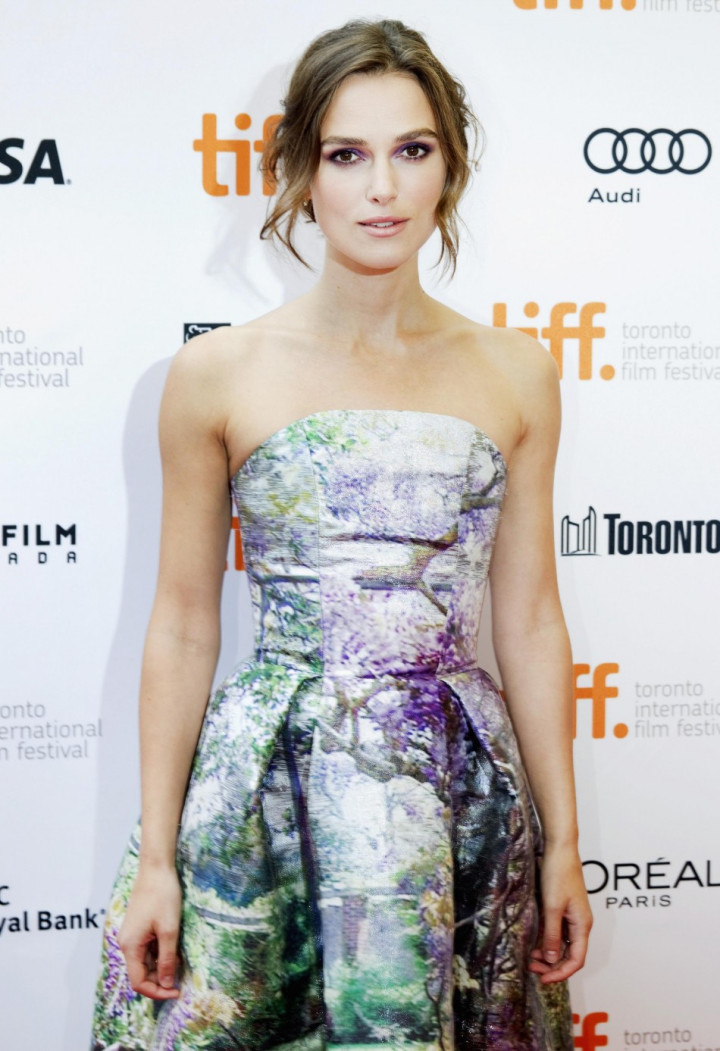 Keira Knightley has posed topless in the September issue of Interview magazine for its 'Photographers' Portfolio' special. The 29-year-old actress is featured on one of six covers the magazine is publishing this month.
Knightley looks stunning in the shots taken by photographer Patrick Demarchelier. The Pride & Prejudice actress is seen nude from the waist up, wearing only a pair of dark pants and dark lace gloves with her wet hair plastered to her face, reports Hollywood Life.
However, this was no ordinary interview shoot, with Knightley asking the photographer questions instead of answering them herself.
In the interview, conducted by Knightley, she tells Demarchelier: "You said something really interesting to me on the shoot: 'You have to relax your face, because that's what good movie acting is, a relaxed face. It's the same thing as having pictures taken.'"
"The face is supposed to be relaxed," replies Demarchelier.
Knightley agrees, saying: "You're absolutely right. It's very funny, because no photographer has ever said that to me before and made the kind of connection between the two things."
Knightley isn't shy about stripping down for movies. The British actress has bared her breasts in movies such as The Edge Of Love, Silk, Atonement and Domino.