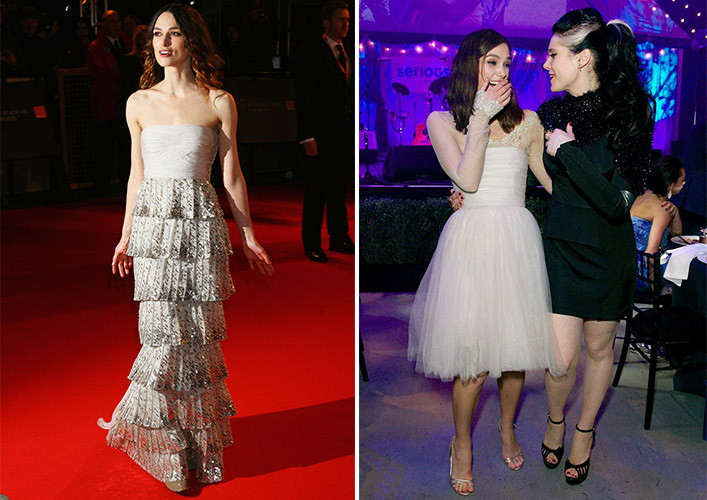 She famously recycled an old Channel dress for her wedding day and now actor Keira Knghtley has revealed the true extent of her frugality.
The British actress recently told US Glamour magazine that despite being worth millions, she pays herself just £30,000 a year salary to avoid losing friends.
According to Knightley, whose film credits include Pride and Prejudice and Pirates of the Caribbean, she believes that living a lavish lifestyle only 'alienates' people.
"I think living an (expensive) lifestyle means you can't hang out with people who don't live that lifestyle," she said.
"It alienates you. Some of my best most hilarious times have been in the least luxurious places."
But the brunette beauty, who can demand seven figures pay checks for film roles, does admit dipping into her fortune to treat herself once in a while.
"I mean, if I want or need something that goes over that (her yearly allowance), I get it," she said.
Back in March, the Atonement star opened up about why she choose to wear the tutu-style Chanel number she'd worn previously for her nuptials to husband James Righton in France, in 2013, to an event rather than forking out for something new.
"I'd worn the dress lots. It was my something old," she told the Daily Telegraph. "And I like not making a big deal about it. I just wanted to be in something I had had a great time in, something I would have a great time in again."