Keith Thurman puts his WBA welterweight title and his undefeated record on the line against Shawn Porter at the Barclays Centre in Brooklyn on Saturday 25 June.
Where to watch
Thurman vs Porter is available to watch live on Sky Sports 1 from 2am [Sunday 26 June].
Overview
Now that Floyd Mayweather Jnr is no longer on the scene, the position as king of the welterweight division still needs to be filled. Saturday will give us the biggest indication as to whether Keith Thurman can go onto fill the void.
The Florida-based fighter has stopped 22 of his 26 opponents since his professional debut in 2007, developing a reputation as one of the weight's most fearsome knockout artists, claiming 22 of them along the way. Since taking his title of Diego Gabriel Chaves in July 2013, the 27-year-old has successfully defended it five times, fending off the challenge of two former world champions in Robert Guerrero and Luis Collazo last year.
His toughest examination will come when he steps into the ring against former IBF champion Porter, however. Porter had his own designs on dominating the glamour division of professional boxing until he was stopped by Kell Brook in August 2014, surrendering his IBF title to the Sheffield-born fighter. Credible wins over Erick Bone and Adrien Broner have him firmly back among the chasing pack, although another high profile loss will seem him slip further past a clutch of fighters including Danny Garcia, Timothy Bradley, Errol Spence and Amir Khan, who is expected to return at 147lb after his comprehensive defeat to Saul Canelo Alvarez in May.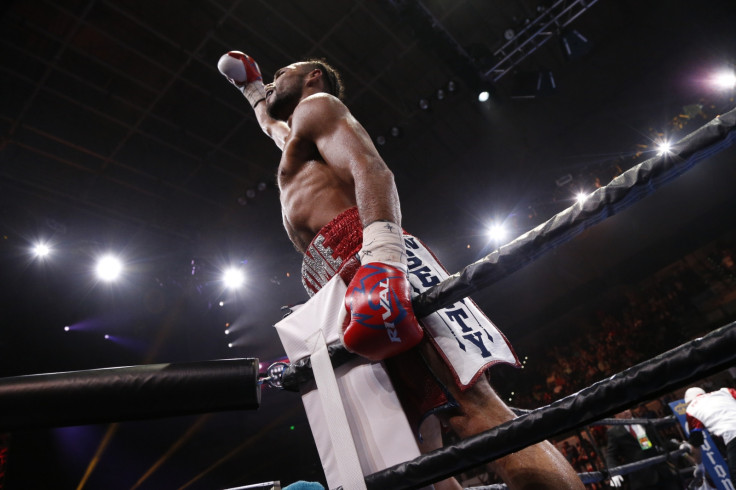 Thurman vs Porter was originally scheduled for February this year but a car accident forced the defending champion to pull out due to a neck injury. It reset Thurman's preparations, with therapy sessions needed to help address the neck and back problems suffered in the accident before he was able to start hitting the bag again.
But having announced himself back to 100%, Thurman can take another step towards proving he is the best his division has to offer. Porter however is firmly back on course to establishing himself as an upper-echelon fighter in the welterweight scene. A battle between two fighters who have known each other since they were teenagers has more than just a title on the line.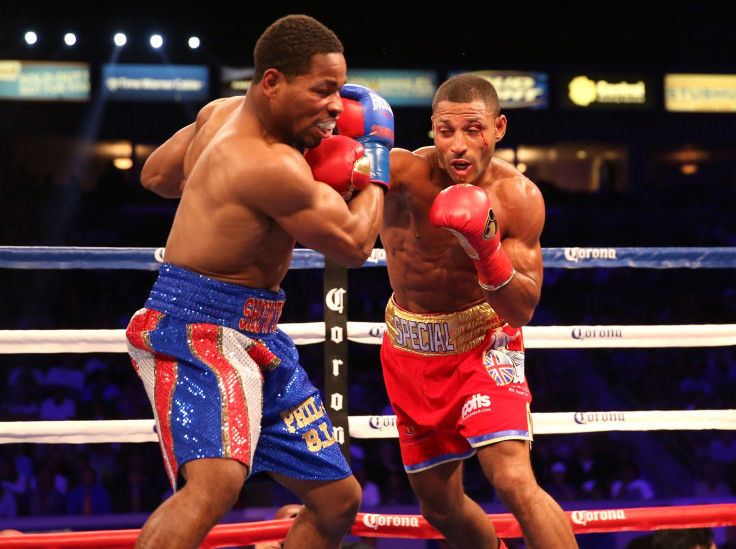 What they have said
Thurman: "If I really wanted to pull out of the fight then I had every opportunity to completely pull out of the fight. That's my statement. Even coming back into camp, I could say that I was coming back into camp but I'm not ready for Shawn Porter. I could legitimately say that and avoid him, if I'm trying to avoid him.
"Shawn Porter can beat you. He's tough, durable and comes to win but nobody's scared. He can hit you hard but he's not known to be the most devastating puncher. I respect Shawn's punch but as a 12-round fighter, the way he throws his punches in bunches, he doesn't sit down as much. We've known each other since we were about 17 years old." [via boxingnews24.com]
Porter: "This fight will be much better for me (than the Brook fight). A lot of things I lacked against Kell Brook I won't lack again. The key thing is being intelligent. I wasn't intelligent through 12 rounds against Kell Brook. I applied pressure, and I think I won, but it wasn't enough and it was from a mental aspect." [via Las Vegas Review-Journal]
Records
Thurman: 26 wins, 26 wins (22 via knock-out), 0 defeats
(W) Luis Collazo – referee technical decision – July 2015
(W) Robert Guerrero – unanimous decision – March 2015
(W) Leonard Bundu – unanimous decision – December 2014
Porter: 28 fights, 26 wins (16 via knock-out), 1 draw, 1 defeat
(W) Adrien Broner – unanimous decision – June 2015
(W) Erick Bone – knockout – March 2015
(L) Kell Brook – majority decision – August 2014
Prediction
Thurman's rise to continue via a close points decision.
Betting odds [via Betfair]
Thurman win – 1/2
Porter win – 8/5
Draw – 20/1