Kell Brook confident of securing fight with Mayweather v Pacquiao winner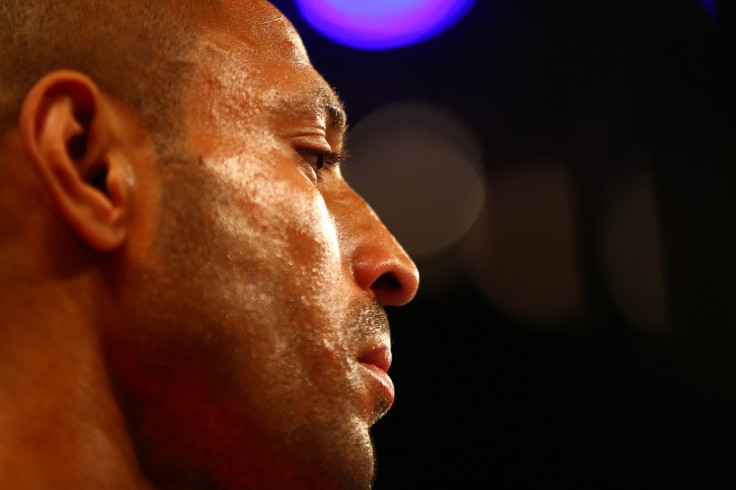 Kell Brook remains confident of earning a career-defining meeting with the winner of Floyd Mayweather and Manny Pacquiao's $500m (£323m, €446m) superfight in Las Vegas on 2 May.
Brook defends his IBF world welterweight crown against fellow Briton Frankie Gavin on 30 May but is already targeting another fight before the end of 2015, although a potential clash with Amir Khan appears increasingly distant.
The meeting with Pacquiao represents the penultimate fight of Mayweather's professional career, ahead of his final bout expected in September, which is likely to see fighters across the welterweight division jostle to face the unbeaten American.
And with the potential opportunity to unify the division before bowing out of the sport, Brook is optimistic he can offer Mayweather a challenge too good to turn down, particularly amid Khan's continued attempts to face the 38-year-old.
"What does Khan bring to the table?" Brook told ESPN: "He doesn't have a world title like I do so why would Mayweather want to fight him? He would get the chance to complete the set if he fights me.
"Mayweather has got enough money so it's about legacy for him now and beating Rocky Marciano's record of 49-0 and holding all four world welterweight titles will appeal to him.
"Of course, I could fight the winner of Mayweather-Pacquiao, and I think that will be Mayweather. He doesn't need any more money, he's completely loaded, so it's all about legacy for him at this stage of his career. I think he will want to get to 50-0 and fight me to get all the belts. That would appeal to him. "
The Sheffield-born fighter added on the showcase fight: "I think it will be Mayweather on points, but Pacquiao will make the fight difficult for him and exciting.
"I see the first few rounds being hard to split. They will be working each other out. I feel Mayweather will find his distance after a few rounds and control the pace of it. He will take control of the fight, he's too clever and his defence is too good, and he win quite comfortably on points.
"Pacquiao will throw so many punches where as Mayweather will pick his shots carefully and accurately.
"Pacquiao throws loads of shots from different angles and he will make it uncomfortable for him early on. Mayweather will try and catch him on the counter as he comes in, so it will be a bit of a chess match at times, but it will be an exciting fight.
"If Pacquiao feels he's losing the fight and starts getting desperate and rushing in, taking risks, he could get caught coming in and I can see him getting knocked out."
© Copyright IBTimes 2023. All rights reserved.