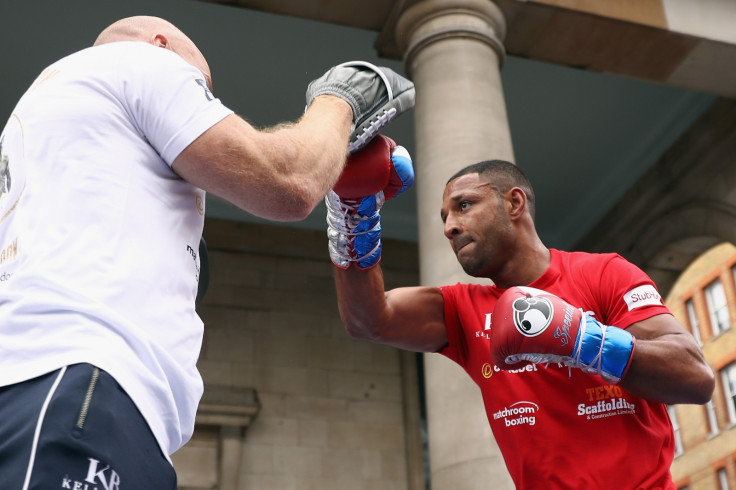 IBF welterweight champion Kell Brook believes defeating Gennady Golovkin would be the greatest ever victory by a British boxer. The 30-year-old from Sheffield is stepping up two weight divisions to face the unbeaten WBC and IBF middleweight champion at the O2 Arena in London on Saturday (10 September).
Brook has already been written off by the majority of neutrals, who expect Golovkin to win a one-sided fight. But the Brit is determined to upset the odds and write himself into sporting history against the Kazakh.
"This fight will separate me from the rest of Britain's world champions," Brook told BBC Sport. "Having beaten the best pound-for-pound boxer in the world, that will make me the best pound-for-pound boxer in the world. That excites me so much.
"I can't wait to prove the doubters wrong. This is going to be the best win that any British fighter has ever pulled off."
The size of Brook's task is shown by the fact that the WBA, whose middleweight title Golovkin holds, has refused to sanction the fight as it is concerned for the Brit's safety. But Brook, who is unbeaten in 36 pro fights, claims he feels more comfortable fighting at a higher weight category.
"I hope he comes in and tries to take my head off, because he thinks he's just fighting a welterweight," he said. "If he does that, he'll leave himself open and I'll take him out. I believe I've got the better boxing skills but I can also punch with bad intentions."
That sentiment has been echoed by Eddie Hearn, Brook's promoter, who observed that the Brit is just "one punch away from becoming the biggest star in world boxing". He added: "Kell's got no fear, unlike many who have fought Golovkin, who were beaten before they even climbed into the ring.
"Whatever you do, do not rule him out. He's a British fighter willing to put it all on the line for himself and the fans. The British public should get behind him."