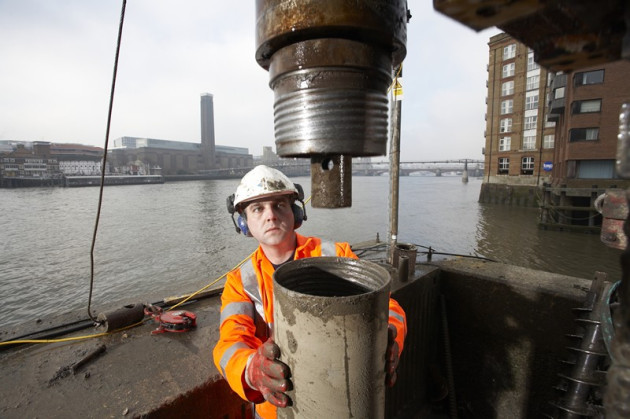 The Keller Group, the British construction firm specialising in ground engineering, says it would acquire a Canadian piling firm, North American Piling, for up to £202.5m (€237.1m, $315.5m, CAD320m) in a bid to grow its business in North America.
Keller would pay an initial C$227.5m in cash and up to a further C$92.5m of deferred contingent payments depending upon North American Piling's financial performance in the three years following the completion of the transaction, said a Keller Group statement.
Keller will buy North American Piling from North American Energy Partners. The British firm will fund the proposed acquisition through a £58.7m share placement and bank credit.
The deal is subject to shareholder approval. Keller's stock was trading 1.55% higher at 12:09 pm in London.
Some structures such as bridges and skyscrapers require deep foundations. Piling refers to driving a column of timber, steel, or concrete deep into the ground to provide support for such structures.
"The board has identified Canada as a key target market and this acquisition of a complementary piling business represents an excellent opportunity to build substantially on Keller's existing presence in that market.
"North American Piling is a market-leading business with attractive margins positioned in growth markets, including the resource-rich regions of Western Canada. The business has a strong record of growth delivered by an experienced management team who are transferring to Keller. Importantly, the acquisition will be significantly earnings enhancing," Keller's chief executive Justin Atkinson has been quoted as saying in the statement.
Both Keller and North American Piling are focused on the non-residential construction market. As much as 50% of the latter's revenue in the three years ended 31 March, 2013 came from Alberta, Canada, in part related to oil sands projects.
Canada is ranked third in the world for oil reserves with 97% of these reserves in the oil sands, located in three deposits covering Alberta, north and east of Edmonton. Approximately 90% of the crude oil production in Canada is produced in Western Canada of which 60% is derived from the oil sands. This is forecast to increase to more than 80% over the next two decades, the Keller statement said.
The acquisition will increase and broaden Keller's exposure to the North American energy and resources market and allow the enlarged group to benefit from the ongoing investment in Canadian resources, Keller said.