Married Couple Tax Break is Doubtful, Says Ken Clarke
Married couples could save £150 a year if the tax breaks were implemented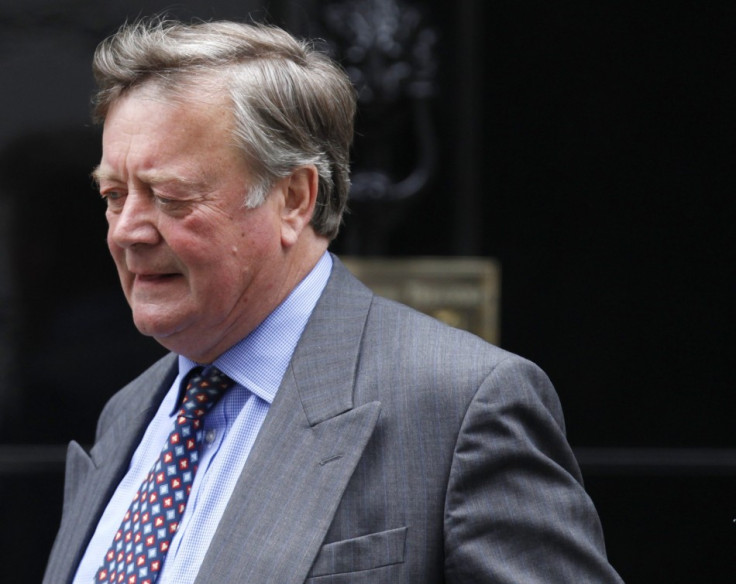 Tax breaks for married couples may not be introduced before the next election because of the slow pace of Britain's economic recovery, says Kenneth Clarke, a senior minister in the UK's Conservative-led coalition government.
In what could be a huge blow to his own party, the Tory minister without portfolio told the Daily Telegraph that couples cannot count on the tax break, which was pledged in the Conservatives' 2010 election manifesto.
His remarks are bound to have serious ramifications for a coalition government that has already been accused of making too many policy U-turns.
When asked about the tax allowance, Clarke said: "We never committed ourselves to married couples' tax by the end of the parliament".
"I'm married, I'm not counting on it. I don't remember anyone promising that kind of thing."
The Conservatives promised a transferable tax allowance to married couples in their 2010 manifesto.
"We will recognise marriage and civil partnerships in the tax system in the next Parliament," said the manifesto.
While in opposition, the Conservatives pledged to implement a tax break for couples worth £150 a year if one of them stayed at home.
The former chancellor said the current economic situation casts a shadow on the introduction of the tax break, which may not now be introduced before the next parliamentary elections in 2015.
Cameron had earlier vowed to introduce the policy despite opposition from some of his LibDem partners.
Clarke's remarks come at a time when Prime Minister David Cameron is enjoying a breather thanks to recent data indicating that the UK economy has returned to growth.
However, Clarke was dismissive of the good news. "It would be absolute folly to turn around and say it will all be fine by Christmas. Anybody who says we are absolutely certain we are bouncing back to strong growth is being very optimistic," he said.
© Copyright IBTimes 2023. All rights reserved.