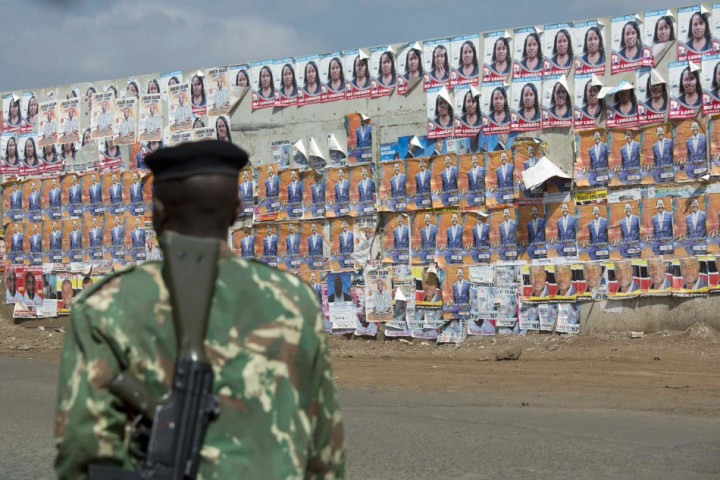 At least four policemen have been killed by unknown assailants in Kenya just hours ahead of the fragile presidential polls in the country.
The killings took place near the city of Mombasa. The attackers are suspected to be members of the Mombasa Republic Council (MRA) which had earlier threatened to disrupt the election process.
"Our officers were attacked while on patrol but we have dispatched a team to visit the scene before I give the official figures," local police official Aggrey Adoli told the Kenya-based newspaper, Star.
Adoli added: "Am assuring the local and foreigners that our officers are up to task to hold election and deal with any illegal group planning to disrupt the election."
Kenya is holding one of the most crucial elections in its history since winning independence from the British in 1963. This is the first official election under Kenya's new constitution. The 2007 election led to a serious conflict in the country following which more than 1,200 people have lost their lives in violent clashes.
Scores of Kenyans across the country turned up as early as 4 am to cast their votes. Polling stations opened at 06:00 local time (03:00 GMT) and will close at 18:00 (15:00 GMT).
The results are expected to be announced a week after the polling.
Nearly 99,000 security personnel have been deployed to avert any untoward incident. Apart from 2,600 international observers, some 20,000 monitors are likely to be deployed.
Although the election chooses members of parliament senators, governors and a president, it is the president's post that is being keenly watched by everyone. Among eight candidates in the fray, Prime Minister Raila Odinga and his deputy Uhuru Kenyatta, son of Kenya's founding father, Jomo Kenyatta, are said to be strong contenders for the post.
Both Odinga and Kenyatta have pledged to maintain calm in the country. They have urged their supporters to abstain from any kind of violence over the election outcome.
"Cast your vote and keep the peace. Let us send a clear message to the world that our democracy has come of age. A peaceful vote is a vote for a secure, prosperous and stable Kenya. I also make a passionate plea for all of us to vote peacefully. Indeed, peace is a cornerstone of our development," said outgoing President Mwai Kibaki during a television address on the eve of polling.