Kenyan High Court hears details on torture and murder of rights lawyer Willie Kimani and associates
Initial reports suggest that Administration Police officers may have been involved in the murders.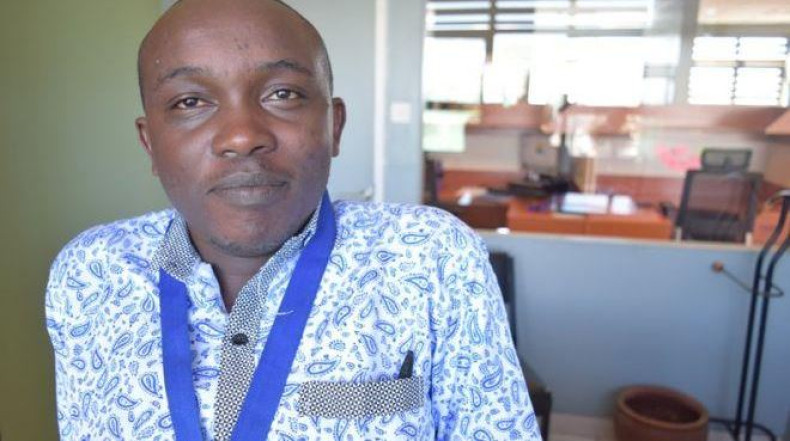 The autopsy reports for murdered lawyer Willie Kimani, his client and a taxi driver have been presented before a Kenyan High Court on Wednesday morning (6 July).
Tuesday's publication of autopsy results on Kimani, his client Josphat Mwenda, and their taxi driver Joseph Muiruri, shed some new light into what happened to the three victims whose bodies were found stuffed in gunny bags in the Ol-Donyo Sabuk river in Machakos County, 73km north-east of Nairobi last week.
Justice Luka Kimaru directed that the post-mortem results be made public. Addressing a packed courtroom, pathologist Andrew Gachie who submitted his report to the High Court on Wednesday, said the trio were tortured before they were killed.
The results of an examination of Kimani's body show that his genitals had been crushed. Gachie said the lawyer's skull had also been crushed and he had died from a blunt force trauma to the head.
Detectives from the Homicide Department at the Directorate of Criminal Investigations (DCI) headquarters alleged Kimani's client Mwenda may have been the main target because of the extent of the brutality he endured. He had died from head, neck and chest injuries.
Taxi driver Muiruri had had a rope tied around his neck and died from strangulation, Gachie told the court.
A lawyer working with the International Justice Mission (IJM), Kimani had been representing Mwenda in a case stemming from 10 April 2015 – in an incident where an officer from Syokimau Administration Police (AP) Camp shot him during a traffic stop.
Initial reports suggest that AP officers, one of whom Mwenda was defending himself against in court that day, may have abducted them.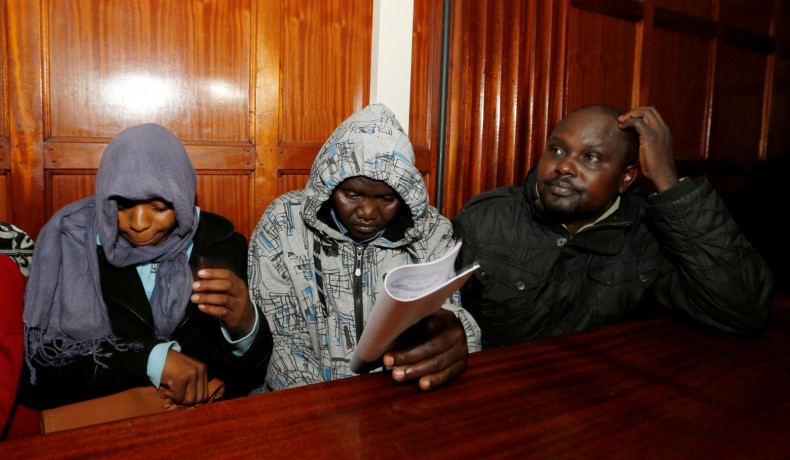 Four officers held over investigation
DCI director Ndegwa Muhoro, who appeared in court on Tuesday to give details on the progress of investigations, announced that the police unit are working closely with the Federal Bureau of Investigations to investigate the murders.
Local media have quoted Kenyan detectives investigating the killings as saying they had made progress after identifying the scene where the three men are believed to have been tortured and eventually murdered as an open field near a cigarette company in Mlolongo. The field is located around 50 minutes from Machakos, where the trio disappeared.
A senior officer briefed on the investigation said detectives are busy identifying two to three people – most likely civilians – who worked with four police officers in custody over the killings, according to Capital News in Nairobi.
Four police officers - Fredrick ole Leliman, Stephen Cheburet Morogo, Silvia Wanjiku Morogo and Leonard Maina - remain in detention pending an investigation. No-one has been charged yet. Muhoro said key witnesses in the case have been placed under protection, to avoid any interference.
On Wednesday, protesters torched Syokimau AP camp, where the four officers linked to murder were based.
The assassinations, described by Human Rights Watch(HRW) as "heinous killings", have sparked protests in Nairobi and other parts of Kenya. The Law Society of Kenya, which is staging a demonstration in the capital later on Wednesday, has called for the resignation of the police chief, the internal security minister and the head of the Administration Police service.