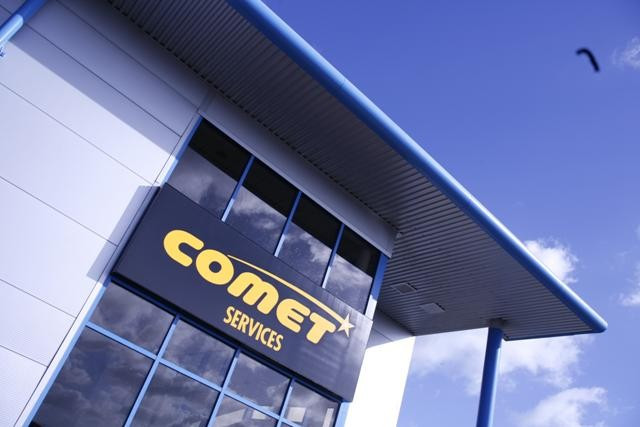 Shares in Kesa Electricals were up on the FTSE 250 in morning trading despite the group reporting a strong drop in pre-tax profits in the full year ended 30 April.
The group reported a rise in total sales of 2.2 per cent to 5.9 million euros, while pre-tax profit dropped 22 per cent to 60.7 million euros.
Kesa said it would be raising its total dividend 6.1 per cent to 7.0 euro cents per share.
During the period Kesa said it had seen improved profitability at its Darty France and Vanden Borre businesses. The group added that it had begun its turnaround plans for its chain of Comet stores.
Thierry Falque-Pierrotin, Chief Executive, said, "We have made progress against our strategic agenda despite the challenging market conditions. Overall we remained ahead of our markets, successfully grew our profitable web sales, improved the results of Darty France and have taken actions to improve performance at the other businesses.
"We anticipate all our markets will be challenging for the current financial year, particularly in the first half against the World Cup comparatives of last year. However from improved market positions in most of our markets, further cost measures in all countries with specific restructuring at Comet, BCC and Darty Spain and the strength of our cash generation and balance sheet, we are well prepared for these conditions. We remain focused on delivering our strategic plan - further rolling out our specialist business model and improving profitability across the Group. "
Richard Hunter, Head of UK Equities at Hargreaves Lansdown Stockbrokers, commented, "The numbers are marginally ahead of expectations, although these had been markedly reduced following the profits warning in January.
"The Comet part of the business remains under particular pressure, whilst the Darty division continues to progress. The group as a whole is perhaps being seen as a French business, as evidenced by its reporting in Euros. Plans are afoot to redress the Comet situation, although the accompanying management comments do little to repel the speculation that the Comet arm may yet be hived off. Whatever the short term outlook for Comet, comparatives are set to become more difficult as the year progresses without last year's "World Cup effect", let alone the ever present challenges of an intensely competitive space and a difficult consumer environment.
"The company is therefore in a difficult place, comprising two main businesses whose fortunes are near opposite. Not surprisingly, therefore, the shares have had a confusing ride of late. Whilst speculation of a Comet divestment have driven the shares up 4% over the last three months (compared to a 2% gain for the wider FTSE250), over the last six months Kesa has lost 17% (FTSE250 +1%). On balance, the current market view is that there is better value elsewhere and that this, coupled with the prevailing uncertainty, means that the shares are a sell."
By 08:45 shares in Kesa Electricals were up 2.17 per cent on the FTSE 250 to 136.80 pence per share.