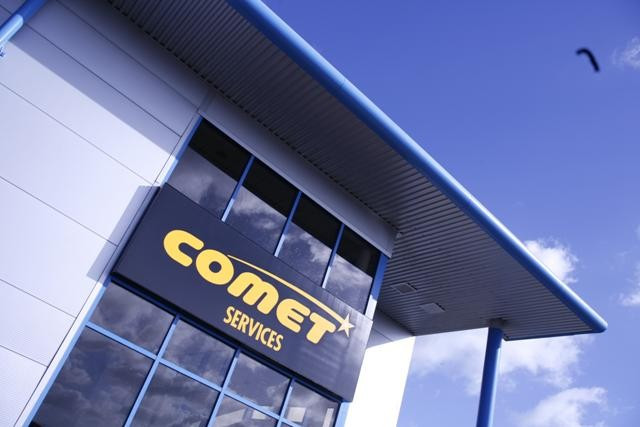 Shares in Kesa Electricals were down on the FTSE 250 in morning trading after the group reported a fall in sales at its Comet stores in the third quarter ended 18 January.
The group's total revenue increased 0.4 per cent in the period, while like for like sales dropped 4.0 per cent. Kesa said that the heavy snow in December had impacted sales to the tune of around two per cent.
Kesa saw total sales at Comet fall 1.7 per cent, with like for like sales plunging 7.3 per cent.
In France the group's Darty stores reported total sales growth of 0.4 per cent and a decline in like for like sales of 1.8 per cent.
In Italy, Turkey and Spain Kesa reported total sales growth of 12.5 per cent, but again like for like sales were down 8.8 per cent. The group's Other established markets reported total sales growth of 1.1 per cent and a fall in like for like sales of 0.4 per cent.
As a result of the poor sales performance Kesa said that adjusted pre-tax profit is likely to be at the "lower end of market expectations". The group is currently expected to make between €98 million and €119 million in full year pre-tax profit.
Despite this Kesa said it was "confident" of its current strategy, but added that it had taken extra measures to cut costs and raise revenue.
Thierry Falque-Pierrotin, Chief Executive of Kesa Electricals, said, "Against a background of increased competitiveness, Darty France and the Other established businesses delivered a robust performance, offset by softer trading at Comet and the Developing businesses. The Group gross margin rate was in line with last year, and the benefit of our cross channel sales strategy was further demonstrated by the 11 per cent growth in web generated sales.
"We remain confident in our strategy and committed to our plans to implement the Darty concept in all our markets and we have put in place a number of additional measures to improve revenue and reduce costs."
By 10:50 shares in Kesa Electricals were down 6.50 per cent on the FTSE 250 to 141.00 pence per share.