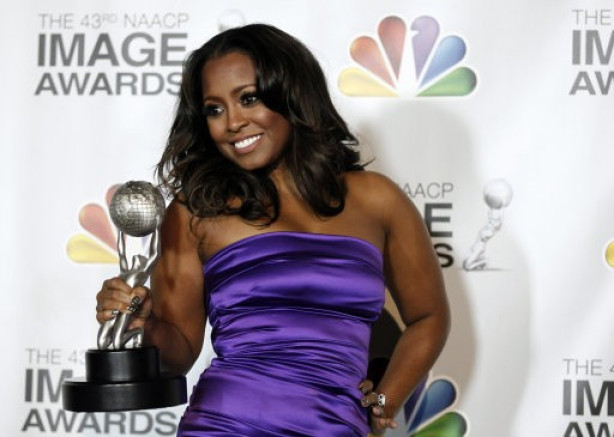 Keshia Knight Pulliam, the former Cosby Show star, was fired during the season premiere of NBC reality show Celebrity Apprentice.
Pulliam, who played the adorable Rudy Huxstable in the Cosby Show, was fired by Donald Trump for not calling her on-screen father Bill Cosby to ask for money.
"That's a decision I made and I stand by it," Pulliam told E! News. "I felt that it would be amazingly tacky to call someone [Cosby] after not having spoken to them, and I didn't feel that I needed that contribution at that time. A couple of other donors didn't come through."
In the premiere episode, Pulliam and her team's first challenge was a pie-making fundraiser in which she needed to call her co-star to ask for donation. However, she decided not to make the call and ultimately lost the challenge and was fired from the hsow.
The episode was shot months before the new round of rape allegations against the comedian.
"I know 'The Cosby Show' is in reruns, and everyone thinks that we're this family that has dinner every Friday night," Pulliam told Savannah Guthrie during the Today's Show after ousted from the reality show.
"But the reality was I hadn't spoken to Mr. Cosby. I felt that it would be tactless, very rude to call someone and be like, 'Hey, so, let me have some money right now.'"
She also spoke about the sexual abuse allegation against Cosby during the show and said:
What I can say is this: I wasn't there. No one was there except for the two people who know exactly what happened. All I can speak to is the man that I know and I love. The fact that he's been such an example, you can't take away from the great that he has done. You know, the amount ... the millions and millions of dollars that he has given back to colleges and education, and just what he did with 'The Cosby Show' and how groundbreaking that was."
"Ultimately, they're just that, allegations," she added. "You know, it's very much been played out in the court of public opinion. But we're still in America, where ultimately you're innocent until proven guilty. I wasn't there. That's just not the man I know. So I can't speak to it."
Meanwhile show host Trump has defended his decision of firing Pulliam and told E! News that "[Keisha] made a mistake. She didn't call [Bill Cosby]. She could have called him and perhaps he would have made a major contribution and that would have made a big impact on her stay."