Manchester City midfielder Kevin De Bruyne does not care that he never fully convinced Jose Mourinho of his talents. The highly-rated Belgian failed to cement a place in the Chelsea first-team during Mourinho's second spell at Stamford Bridge – but De Bruyne has not dwelt on the situation.
De Bruyne, 25, excelled at Wolfsburg after leaving Chelsea in 2014 and subsequently earned himself a big-money move to Manchester City. The midfielder has established himself as a key figure at the Etihad Stadium, and he no longer concerns himself with Mourinho.
"I've no idea and I don't care [why I never won over Mourinho]. I waited four months, then I said to myself that wanted to play football every week," he said of Mourinho, who became the Manchester United boss over the summer.
"I couldn't get the game time I wanted, so leaving was the obvious choice. I wanted to start a new chapter – not be loaned out and come back to the exact same situation. It was a really smart move on my part. But of all the choices I have made in my career, I don't regret one of them – even going to Chelsea. It didn't work out. I wanted to play football; I didn't; so I left."
De Bruyne has gone from strength to strength under Pep Guardiola at City. However, the midfielder does not believe that Mourinho's long-time rival has done anything revolutionary since he joined the club. "It's not like he [Guardiola] has changed a lot – football is still football – but it's his eye for detail that counts," the former Chelsea player told FourFourTwo.
Meanwhile, De Bruyne previously admitted he left Chelsea in order to secure regular first-team football. He explained that Mourinho was unlikely to offer him the opportunities he craved at Stamford Bridge.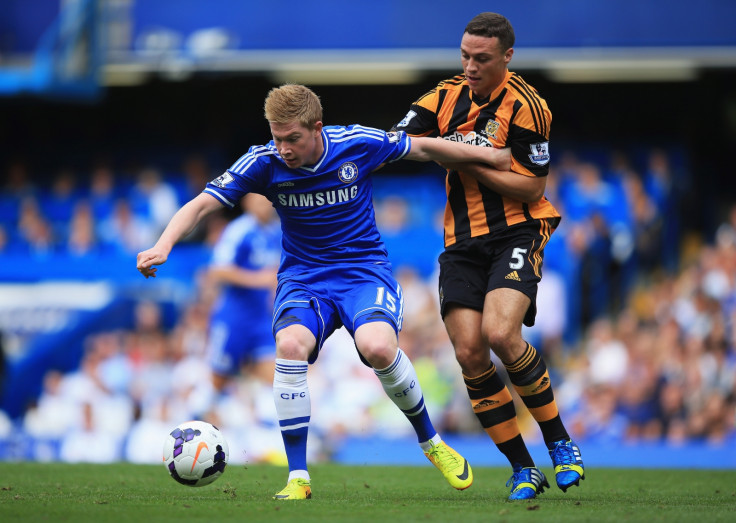 "There was talk that I didn't train too much, stories I couldn't defend myself against as the sessions were always behind closed doors," he said of the current United manager, according to the Evening Standard. "People who know me, know it's not the truth. A few months later, I was a key player at Wolfsburg and I played a good World Cup. Who's right then? I just like to play football. Put me on a bench and I will feel bad.
"Mourinho told me he wasn't keen to let me go, even not on a loan - 'you're a good player'. But what could I do more?"