Comedian-actor Kevin Hart has been released from the hospital 10 days after a spine-breaking car crash.
Kevin Hart is now at a live-in rehab facility. where he will undergo intense physical therapy for around a week, reports TMZ. He has a positive attitude, and said: "I'm grateful to be alive," the outlet quoted its sources.
The 40-year-old was hospitalised after his car swerved off the road and into a ditch near Calabasas, California on September 1. The vehicle was being driven by his friend Jared S. Black and the latter's fiance, Rebecca Broxterman was also in the car.
While Broxterman "suffered only complaint of pain," both Hart and Black were taken to nearby hospitals as a result of "major back injuries," reported ET Online.
The 1970 Plymouth Barracuda car involved in the accident was purchased by Hart back in July, as a 40th birthday present to himself. California Highway Patrol is doing a thorough mechanical inspection of the vehicle.
California Highway Patrol representative confirmed that there is currently no criminal investigation and that there is a mechanical inspection after every collision.
According to reports, the comedian fractured his spine in three places and was "heavily sedated" following surgery.
"He has a long road of recovery ahead but is doing well and hopes he will be released from the hospital soon," a source told ET Online.
On Tuesday, the "Jumanji" actor's former co-star and a good friend Dwayne Johnson gave an update on the former's health and said he is recovering.
"Everything is good. I spoke with Kevin. I actually refer to him as my son. I connected with him today. And you know what? These things happen in life," the actor said at the Kelly Clarkson Show's premiere episode.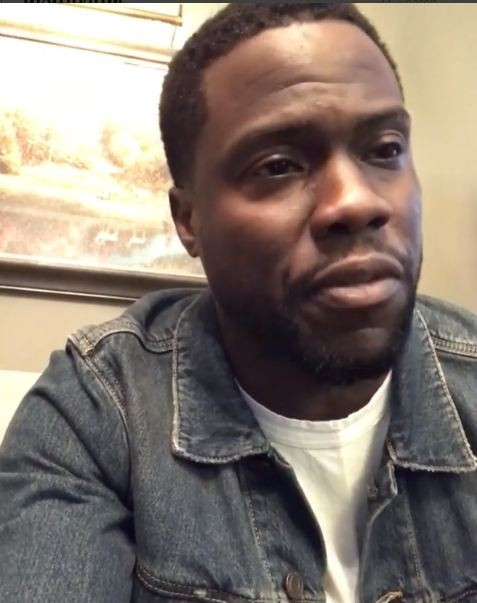 The 47-year-old actor had left his honeymoon with Lauren Hashian to attend the show after Hart, who was initially supposed to be Clarkson's first guest, fractured his spine.
"I love the guy. He's one of my best friends. And honestly, thank God. It could've been a lot worse," Johnson said about his "Jumanji: Welcome to the Jungle" co-star.