Khloe Kardashian breaks silence on sister Kim's condition after Paris robbery
The 32-year-old said Kim 'is not doing that well' after being held at gunpoint.
Khloe Kardashian has broken her silence to speak about sister Kim's harrowing ordeal after she was held at gunpoint in a Paris robbery. Appearing on The Ellen DeGeneres Show, the 32-year-old shared that the mother-of-two is 'not doing that well'.
"You know, it was horrible what happened to her," Khloe told Ellen. She explained that Kim is understandably traumatised after the attack but is being supported by her family and friends.
"I mean, it's incredibly traumatic what happened to her. But our family is super close and great and we'll get through it together," she said. Expressing her gratitude to the public for their concern for the reality star she added "we do appreciate all of your guys' love and support and it will take time."
Kim and her family have found global fame through the E! TV show Keeping Up With the Kardashians and have gone on to to build their brand on social media. Kim is famed for her selfies and the robbery has highlighted the perils of sharing details of their whereabouts and displaying their wealth so publicly.
Khloe revealed the family is now re-evaluating their social media presence after the incident. "I think it's just a wake up call to make a lot of life adjustments,"' Khloe explained. "This is a really serious matter for Kim. I think that's really personal, as to that emotional terror [and when] you could move on from that. It's a wake up call for all of us, but definitely [the focus is] just to make sure our sister is okay."
In the wake of the shocking heist in which masked gunmen made off with $9m worth of jewellery including Kim's engagement ring, according to Mail Onilne, Khloe revealed that security has been escalated for the whole family. "Just [to] make sure we're protected as well as possible. Like I said, we're a family, we'll do this together. I think it's important to make those adjustments and to pull back a little bit I think is always smart."
Kim's mother Kris Jenner also broke her silence, posting a message on social media. She wrote: "'Every morning is a reminder of how blessed we are. Today I am grateful for my family, who I love more than words can explain. Count your blessings, be grateful always, and cherish every moment you spend with your loved ones.'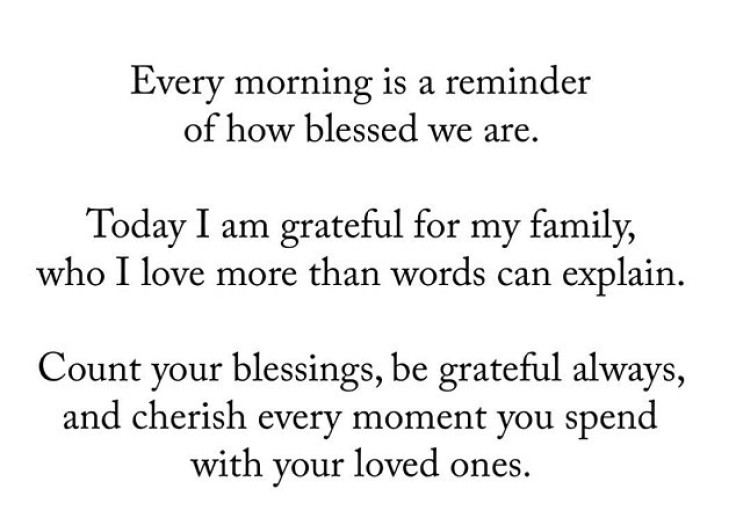 Kardashian was alone at a luxury Paris apartment at around 2.30am local time on 3 October 2016, when five men entered the private premises after duping the hotel concierge into believing they were police officers.
They then held a gun to the man's head, forcing him to lead them to Kim's first floor apartment and open the door. The 35-year-old mother-of-two was held up at gunpoint and then bound and gagged as she pleaded for her life. After the robbers fled, she managed to untie herself and raise the alarm.
The assailants — believed to be white, middle-aged Frenchmen — arrived and left by bicycle.
As Kim recovers from her ordeal, the family reality show has been put on hold. A spokesperson for E! told Variety that: "Kim's well-being is our core focus right now'. They added that 'no decision has been made as to when production will resume."
© Copyright IBTimes 2023. All rights reserved.