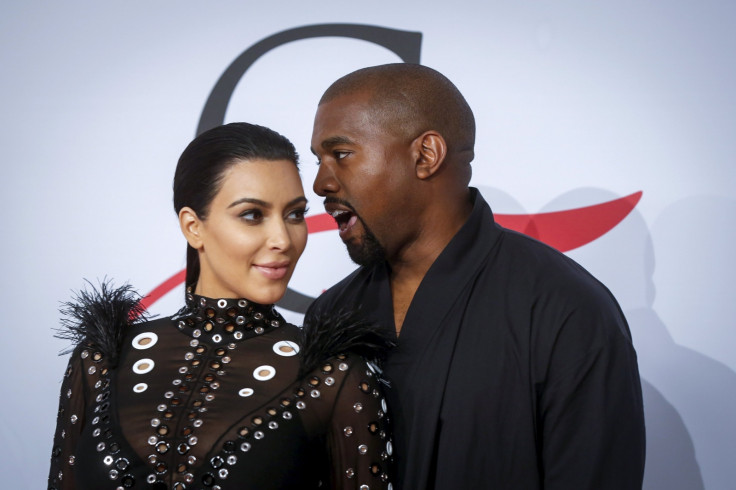 Kim Kardashian was held at gunpoint inside her Paris hotel room by two armed masked men dressed as police officers, according to a spokeswoman. She was "badly shaken" but physically unharmed.
Kardashian is in Paris for Fashion Week with her mother, Kris Jenner, and sisters Kendall Jenner and Kourtney Kardashian.
The brief account of her ordeal on Sunday 2 October was provided to CNN by Kardashian representative Ina Treciokas.
Kanye West, who was also recently in Paris, abruptly ended a concert at the Meadows Music & Arts Festival in New York apparently to rush to his wife's side.
He was in the middle of singing Heartless when he suddenly stopped and said: "I'm sorry, I'm sorry. Family emergency, I have to stop the show."
"Dude just ran on stage and grabbed Kanye and he said, 'Sorry guys, family emergency I have to leave the show' and just ran off the stage," tweeted concert-goer Joe Berg. He added: "It was wild, too, because Kanye ignore the dude at first like 'I can't leave' and dude wouldn't leave without Kanye leaving with him."
There were few details about what happened in Kardashian's hotel room — including who might have been with her. It wasn't immediately clear where her children North, 3, and Saint, 9 months, were at the time.
She had attended the Balenciaga show before going out for dinner with Kourtney, according to People magazine.
Kardashian was accosted in Paris days ago by Ukrainian "prankster" Vitall Sediuk. He lunged at her and tried to kiss her bum as she was arriving at the restaurant L'Avenue on Avenue Montaigne.
Kardashian's bodyguard Pascal Duvier managed to tackled Sediuk before he got to Kardashian.
Seiduk later explained on his Instagram account that he was "protesting Kim for using fake butt implants. I encourage her and the rest of Kardashian clan to popularise natural beauty among teenage girls who follow and defend them blindly," he said.
Duvier had two years earlier, grabbed Sediuk when he threw himself at Kardashian's feet outside the Balmain runway show. Kardashian has said she plans to sue Sediuk.
Sediuk also accosted model Gig Hadid, 21, in September in Milan. Sediuk grabbed and lifted Hadid as she was leaving the Max Mara show. Hadid fought back, jabbing him with her elbow and forcing him to flee.
"I'm a human being and had every right to defend myself," Hadid said on social media. "How dare that idiot thinks he has the right to man-handle a complete stranger?"
Sediuk has carried out several "stunts" with celebrities. In 2012 he was slapped by Will Smith on the red carpet for Men in Black 3 in Moscow, Russia, after Sediuk attempted to kiss him.