Anti-Putin Tycoon Khodorkovsky Case to be Reviewed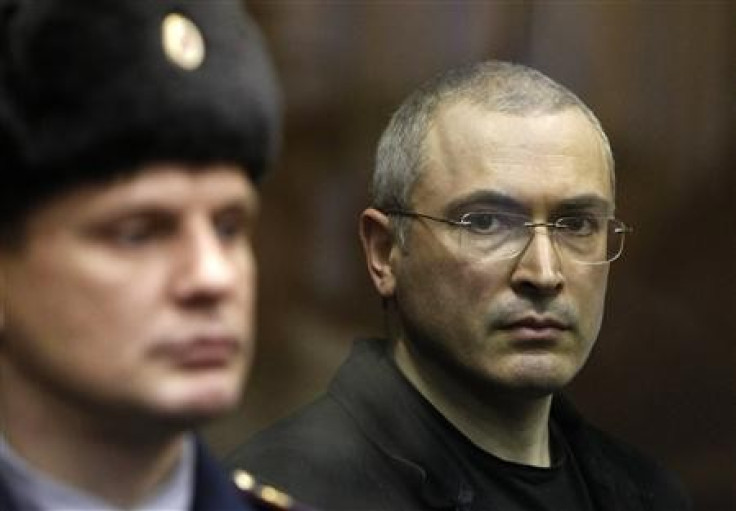 Outgoing Russian President Dmitry Medvedev has told prosecutors to review the conviction of former oil magnate Mikhail Khodorkovsky, an arch opponent of Vladimir Putin, Medvedev's predecessor and soon-to-be successor.
Medvedev recently met the leaders of opposition movements who organised mass protests in December over the disputed outcome of Russia's parliamentary elections.
"It may be simply a formal decision, not meaning anything, or it may be a signal from above that they have decided to close the Khodorkovsky and Lebedev cases," Khodorkovsky's lawyer Yuri Schmidt was quoted as saying by Rapsi, a Russian legal-news service.
Khodorkovsky's imprisonment has been widely condemned as being politically motivated. As the head of oil giant Yukos, he was arrested in 2003 and convicted of fraud and tax evasion in 2005.
Before the presidential election Sunday that returned him to the post he held from 1999 to 2008, Putin's four rival candidates had pledged to release Khodorkovsky if elected.
The tycoon was one of the new wave of businessmen who grew very rich after the collapse of the Soviet Union and the often-corrupt privatisation deals that were made during Boris Yeltsin's presidency.
He became a threat to Putin during his first term as president, from 2000-04, after declaring his own political ambitions and funding opposition parties.
At the time of his arrest, he was estimated to have a fortune of $15 billion (£9.4 billion), which made him the richest person in Russia.
He was released before the 2009 presidential election, but his staunch and uncompromising attitude towards Putin led to a second period of imprisonment for allegedly stealing from Yukos.
The second conviction was widely seen as a ruse designed to keep him in prison until Putin won a new term.
© Copyright IBTimes 2023. All rights reserved.