Online startup promoter Kickstarter is coming to the UK from 31 October, enabling new businesses here to upload their pitches and advertise to potential investors.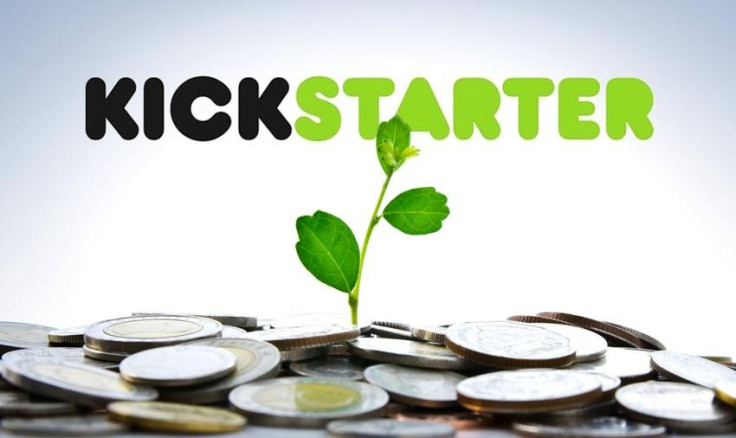 From now, UK users can start building their Kickstarter projects, so there will be plenty of projects ready to show off to investors when the site goes live at the end of the month.
Kickstarter said on its blog: "In July we tweeted that Kickstarter would open up to UK-based projects for the first time this autumn. Today we're very excited to announce that that day has finally arrived. Hooray!
"Beginning October 31, people in the United Kingdom will be able to launch their projects on Kickstarter. Beginning today, people in the UK can get started building their projects by clicking on the "Start a new project" button on the Start page and selecting the UK as their country. When we're ready for projects to launch on October 31, we'll send an email letting them know that they can hit the launch button whenever they're ready."
Instead of opening a new site, UK pages will be mixed in with those from the US on Kickstarter's current page, and backers from anywhere in the world can invest in either US or UK projects.
One of Kickstarter's most successful startups was the Android games console Ouya, which received $8.5m (£5.3m) in donations during its month on the site, with the first $2.5m coming in just 24 hours.
The mechanics of how Kickstarter will work in the UK are the same as those in the US, with pledges of less than £10 charged at 5 percent plus 5p, while pledges of £10 or greater will cost 3 percent plus 20p.
The site adds: "Today [10 October] we also launched a streamlined international shipping option for both US and UK projects.
"Creators have been asking backers to add international shipping costs to their pledges for years, and it wasn't uncommon for backers to miss the instructions. Today's update makes it clearer when the creator has requested that international backers add an additional amount to their pledges.
"We've also made it easier for creators to limit rewards to domestic backers only, as international shipping can be a difficult part of the process.
"We felt it was important to get this change out with this international expansion. This feature is available to both UK and US projects that launch starting today."
Seedrs - the FSA regulated, UK-based investment platform making it fun, easy and rewarding for people to invest (buy shares) in startups - today welcomes the arrival of Kickstarter in Britain, but stresses the 'black and white' difference between the two businesses. Although both get labelled as 'Crowdfunding', the difference between the two models is vast.
Jeff Lynn, cofounder and CEO of Seedrs, said, in a statement sent to IBTimes UK:
We are very happy to see Kickstarter enter the UK like this - it is great news for people in this country seeking funding for non-commercial projects and creative works. Although our business models are fundamentally different, because Kickstarter enjoys such a high profile from their huge success in the USA, their arrival will help to raise the profile of the attraction of investing in startup projects and businesses - even if the rewards we each offer are so very different. I wish them the best of luck and I am sure they will be successful in the UK.