Kidnapped British missionary Ian Squire killed by suspected Niger Delta militants
Squire and three co-workers were kidnapped during a raid in the restive Niger Delta region in October.
The British government says one UK missionary who was kidnapped in Nigeria last month has been killed but three others have been freed.
The Foreign Office said Monday (6 November) that Alanna Carson, David Donovan and Shirley Donovan have returned to their families, but Ian Squire "was tragically killed."
The four were abducted in the Niger Delta region on 13 October.
It was unclear when and how they were freed or how Squire died. The Foreign Office said it could not comment during an ongoing investigation.
In a statement, the families of the four hostages said: "Alanna, Ian, David and Shirley were kidnapped in Nigeria some three weeks ago. We are grateful for the support received by the British high commission and help from the Nigerian authorities in negotiating their release.
"We are delighted and relieved that Alanna, David and Shirley have returned home safely. Our thoughts are now with the family and friends of Ian as we come to terms with his sad death.
"This has been a traumatic time for our loved ones who were kidnapped and for their families and friends here in the UK. We would therefore ask that the media respect our privacy as we come to terms with the news. We will not be making any further comment."
Kidnappings for ransom are common in Nigeria. A number of high-profile abductions have been carried out by militants in the Niger Delta region and by the Islamist group Boko Haram in north-eastern Nigeria.
Militancy in Niger Delta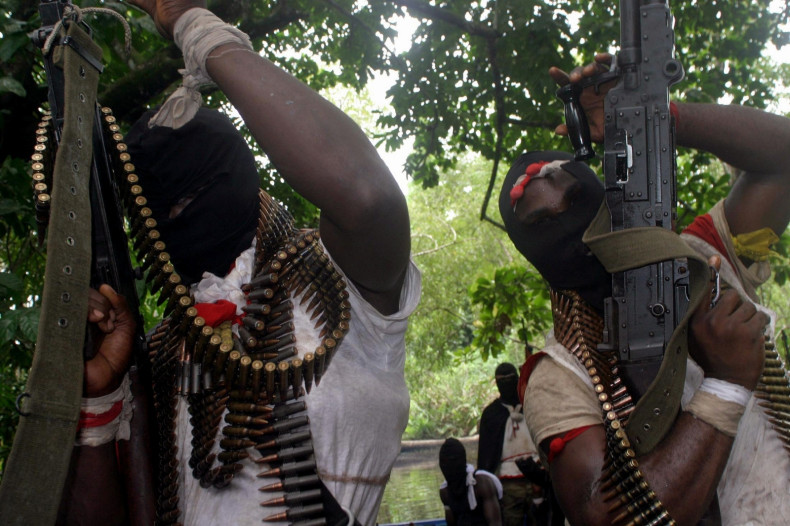 Kidnappings for ransom have been frequent in the oil-rich Niger Delta region, due to the rise of militant groups opposed to the presence of foreign oil companies in the country. They demand a greater share of revenue from oil sales and better living conditions for disenfranchised communities which do not benefit from the presence of oil in the area.
Previous administrations tried to tackle violence in the area with an amnesty offered to militants, who would not be prosecuted as long as they ceased violent activities. The government began paying into the amnesty program in 2009.
However, the area has seen renewed violence in recent years, partly due to the fact that the government temporarily stopped payments in February 2016, arguing it wanted to end corruption. This angered ex-militants who accused authorities of breaching the agreed amnesty programme.
New militant groups have emerged and attacked oil facilities. Among these, the Niger Delta Avengers (NDA) group has claimed responsibility for most of the attacks in 2016, which brought Nigeria's oil production to a 30-year low. Some analysts suspect that ex-militants could be behind renewed instability in the area.
The government is engaging with militants in the area to find solutions to the crisis. Vice President Yemi Osinbajo, who acted as president while President Muhammadu Buhari was on medical leave in the UK this year, visited several states in the Niger Delta in a bid to promote peace.
---
Nigeria up close: Check out our Flipboard magazine
---