Who is Yemi Osinbajo, Nigeria's vice president and acting head of state?
Osinbajo has been acting as president while Muhammadu Buhari is on medical leave in London.
Nigerians have been wondering whether vice-president Yemi Osinbajo will become the new head of state as President Muhammadu Buhari's medical leave in the UK has been further extended. Osinbajo has been covering presidential duties since Buhari, 74, left Nigeria on 20 January.
Who is vice-president Yemi Osinbajo?
Yemi Osinbajo fact file
Name: Oluyemi Oluleke Osinbajo
Date of birth: 8 March 1957
Place of birth: Lagos
Religion: Christianity
Family: Married to Dolapo Osinbajo, has three children
Osinbajo was born in March 1957 in Lagos, where he lived and studied until he moved to London to study a Master of Laws degree at the London School of Economics in 1980.
His wife is the granddaughter of Obafemi Awolowo, a Nigerian statesman who played a prominent role in Nigeria's independence movement as well as the civil war triggered by the declaration of the independent Republic of Biafra in 1967.
Before starting his political career, Osinbajo worked as pastor and a law professor. In 1988 he was appointed as a special adviser to the attorney-general of the then minister of justice, Bola Ajibola, a position he held for two years.
In 1999, Osinbajo was appointed as the attorney general and commissioner for justice of Lagos and, in 2007, he became senior partner of the Simmons Cooper Partners law firm.
He was in charge of creating the manifesto of the newly formed Progressives Congress (APC) – a coalition of the country's three biggest opposition parties – in 2013.
Osinbajo was then appointed as vice president when APC candidate Buhari defeated incumbent Goodluck Jonathan in the 2015 presidential elections.
Osinbajo is an adviser to the Ethics Committee of the African Development Bank and is a non-executive director of Citibank.
He is a member of several bodies including the Nigerian Bar Association and the International Bar Association.
Can Osinbajo become Nigeria's new President?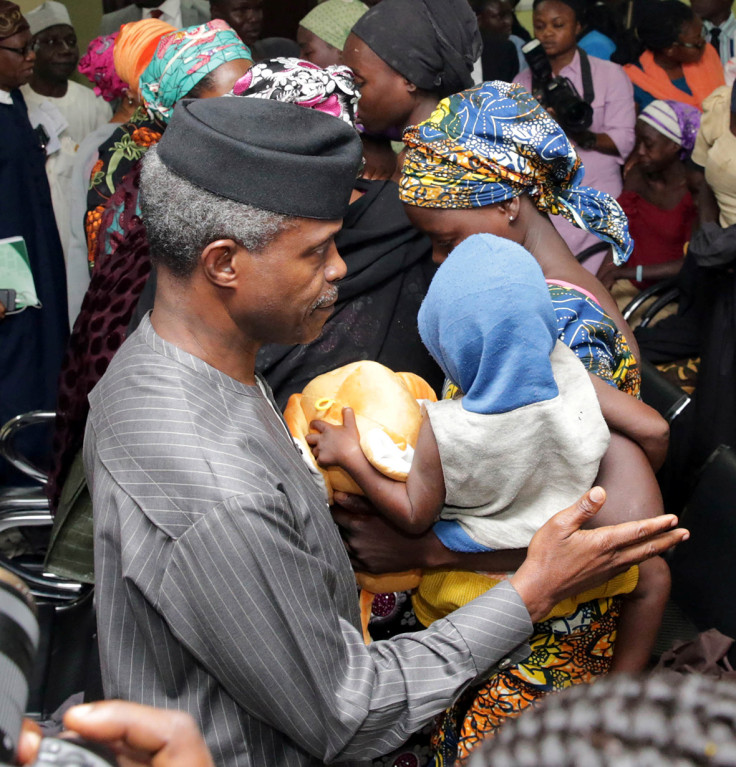 Buhari's stay in the UK is shrouded in mystery. Since he left Nigeria on 20 January, the president has not made any public appearance and has spoken only through his aides.
The fact that top officials – including the president of the senate Bukola Saraki – have travelled to London to visit the head of state is further fanning suspicions that the leadership is concealing his true condition.
In spite of the presidency's efforts to dismiss allegations Buhari is severely ill or even dead, fears that Buhari might no longer be able to lead the country are increasing.
If Buhari dies or become incapacitated, Osinbajo could become the interim president until the country holds presidential elections, which are scheduled to take place in 2019.
Some believe Osinbajo could be good for Nigeria. Since starting his role as acting president, he has already visited the restive Niger Delta region, something Buhari is yet to do. Osinbajo also addressed grievances of protesters who called for economic reforms and launched a 60-day action plan to improve the business climate.
But some have also pointed out that Osinbajo, a Christian from the south, could be obstructed by politicians loyal to Buhari, a Muslim from the north.
It is not clear when Buhari is due to return to Nigeria and speculations about his health are likely to continue unless he makes a public statement. Meanwhile, Osinbajo's star is rising, with many already wondering whether the 59-year-old is preparing to take the lead of Africa's most populous nation.
---
Nigeria up close: Check out our Flipboard magazine
---
© Copyright IBTimes 2023. All rights reserved.