Earlier in 2017, 83 schoolgirls held hostage by Nigerian terror group Boko Haram were given the opportunity to leave the militants following a series of negotiations with the government. All but one returned to their grieving families after three years of captivity.
In a move that baffled the government and international community, the girl reportedly said of her life with the man who abducted her and forced her into marriage: "I am happy where I am. I have a husband."
Developing feelings of trust and affection towards an abductor is nothing new, however. The phenomenon is known as the Stockholm Syndrome, a phrase coined in the 1970s.
Boko Haram and its ally in the Middle East, the Islamic State (Isis), are among the world's most powerful terror groups and they have enslaved thousands of women and girls in recent years. Some chose to stay with their captors.
'Stigma'
A new report by the Henry Jackson Society (HJS) says that factors such as sexual violence and human trafficking are fuelling terrorism globally. They can also provide fertile ground for captives to develop a feeling of sympathy for and loyalty to their abductors.
Although some Isis victims decide to remain with the militants, the phenomenon seems to be more prevalent among Boko Haram victims. This could be due to several factors.
Women and girls from the ethno-religious Yazidi community have been subjected to a harsh persecution by Isis, which regards them as infidels. Those who managed to flee often return to communities where leaders have implemented programmes and developed rituals to ensure that they are accepted back.
"Yazidi women are not supposed to marry non-Yazidi men. In the case of abduction they have been forced to convert of force to marry Muslim men," Nikita Malik, the report's author, told IBTimes UK.
"In normal circumstances they would not be welcomed back, but it has taken a remarkable amount of work from the leaders of their communities to ensure that these women would actually be welcomed again and should not be stigmatised.
"The most fascinating part of it is the ritualisation. They created cleansing rituals and cultural rituals for these women to cleanse themselves and the act of doing that has helped them."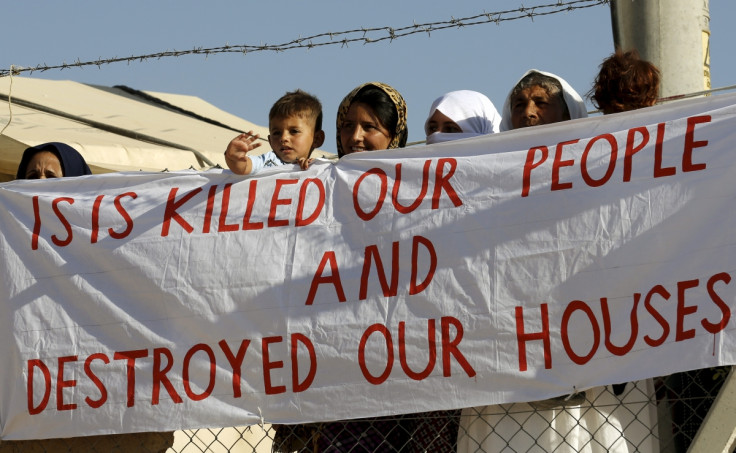 Unlike the Yazidi communities, there is still a very large risk of stigmatisation among Nigerian communities where Boko Haram operates.
"Particularly in Nigeria and other African countries where terror organisations operate, national laws on sexual violence are extremely weak," Malik explained. "There is a very large risk of stigmatisation of women and girls who are not welcomed back by the communities, and they feel they are to blame."
She continued: "The final element is the forced impregnation. Many of these women are used to create children for the next generation of fighters and they are scared to go back to the community."
'Better opportunities'
Hilary Matfess , research analyst and author of a book exploring gender dynamics of the Boko Haram insurgency, said some women and girls voluntarily join Boko Haram due to benefits they think they can obtain by being with the group.
"A number of girls that I spoke to said that they were drawn to Boko Haram because of their provision of reliable Quranic education," Matfess told IBTimes UK. "Literacy in the region for women is devastatingly low and for many girls, access to reliable and consistent education isn't feasible outside of the group.
"Nearly everyone that I spoke to reported that BH mandates daily or near daily Quranic education; while some policy makers describe it as propagandistic, few that I spoke to understood it that way."
More community-based approaches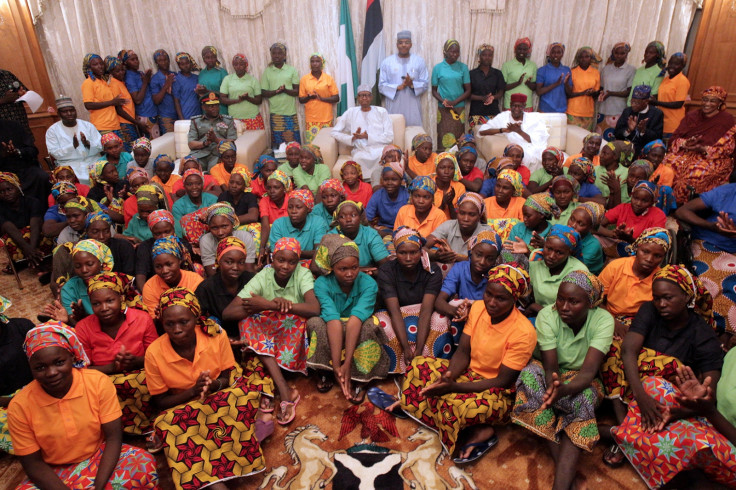 The HJS report called on the international community to do more to help terror victims, change national laws, and implement programmes of re-integration and rehabilitation.
"We are failing these victims," Malik said. "The Yazidi community created a model for itself, but we should have protected these victims. The international community has let terror victims down. Prevention is so important, but we failed to prevent. What we need to focus is ending the use of sexual violence in this way."
Matfess also believes that tackling stigma is essential to help victims return to communities.
"More generally, former members of Boko Haram - of all ages and genders - face tremendous stigma as they attempt to reintegrate into their communities, assuming they're given an opportunity to do so," she said. "More robust community sensitisation efforts, coupled with livelihoods support and psycho-social support for the demobilised members, are critical."